What Are The Benefits of Using A Baltimore Property Management Company?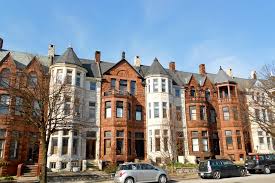 What are the benefits of using a Baltimore Property Management Company? A great property manager can produce significant returns and value to your investment portfolio, which is why many seasoned real estate investors and small landlords will tell you that a great management company is worth their weight in gold. What does a property manager do you ask?
Quality Residents
Think of tenant screening as the best defense from major future issues. While it is possible to get a bad tenant out of your home once they are in, you are so much better off never accepting them in the first place. Having a screening process results in reliable tenants that:
Make consistent monthly payments- The best property managers have systems in place to ensure that rent is paid every month on time and take consistent action when rent is not received on time
Resident Retention- This is a customer service business, and the best management companies near you know this.
Properties are maintained better- Great property managers perform inspections regularly.
Fewer Resident issues.
An experienced property management company has screened thousands of applications and knows how to quickly analyze that information for warning signs in a compliant manner. Property managers usually do not face the same issues as landlords from professional tenants and rental scams and discrimination lawsuits resulting from an inconsistent screening process.
Fewer legal problems
Many landlords find out the hard way that it only takes one poorly screened tenant to cause significant legal and financial headaches. A great Baltimore property management company is armed with the knowledge of the latest landlord-tenant laws and will ensure that you are not leaving yourself vulnerable to a potential lawsuit. Each state and municipality have their own rules, this plus federal law cover several areas including but not limited to:
Tenant screening- All applications must follow the same screening process.
Safety and property conditions of the property.
Evictions and collections
Inspections
Lease addendums
Lease agreements
Processing, holding, dispossessing, and refunding resident deposits.
Rent collection.
Maintenance
Avoiding issues by having reliable systems and processes in place is the best way to accomplish this!
Less vacancy loss
Vacancy loss or lost rental income from the property sitting vacant is a significant factor that affects your income as a landlord.
A property manager will help you perform four essential tasks that affect how long it takes to fill your rental property:
Improve and prepare the property for rent – A property manager will suggest and oversee cosmetic improvements that maximize revenue.
Use data to determine the rent – Set the rent too high, and you are stuck waiting, to low, and you're losing money every month the tenant is in the unit. Determining the optimal price requires knowledge of the local market, data on recently rented comparables, access to rental rate tools, internal metrics such as the number of showings and feedback from prospects on the unit.
Effectively market your property – An experienced property management company has written hundreds of ads and understands what touchpoints to hit and what not to say to get more people interested in your unit.
Has systems and people in place to quickly and efficiently handle and follow up with each inquiry for the property.
While it's easy to see the effects of lost rent, Resident churching is an issue that should not be overlooked either. Turning a unit, also known as making it rent ready, typically involves many steps, including cleaning, changing the locks, repairing minor damages, new lead certificates, and all the effort and time involving with marketing, showing, screening, and onboarding tenant. This process is time-consuming and expensive that can often be averted by keeping your resident happy and well cared for.
A good property management company will have a tenant retention policy in place that ensures happy tenants. A resident retention policy consists of maintenance policies and procedures, consistently excellent customer service from well trained and dedicated staff members.
Rent collection policy and procedures
The rent collection process is essential for maintaining consistent cash flow, and your residents need to understand this is not negotiable. When you hire a property manager, you let residents know that this is a business and you plan to treat it as such. If you let them, your tenants will walk all over you. You can avoid this by enforcing your lease or deal with the consequences. Property managers have an advantage because tenants realize that they, unlike the owner, are only doing their job and are obligated to enforce the lease terms. When the rent isn't paid, there are strict laws concerning the eviction process, and doing it wrong, or trying to evict a "professional tenant" can be a nightmare. The best property management firms know the law and have a sound process for securing the best possible outcomes in any circumstance. Never having to handle another eviction or deal with the emotional stress of evicting someone is a compelling reason to consider hiring a Baltimore property manager.
Taxes
Property management fees themselves are tax-deductible.
Maintenance and repair costs
Good maintenance and repairs keep tenants happy and preserve your investment value, which is a crucial component of maintaining consistent cashflow. Property managers have access to their network of contractors who have already been vetted for reasonable pricing and quality work. A good contractor who can finish the job quickly and get it done right the first time, coupled with dependable customer service, is the key that opens the door for long term resident retention. This translates into significant savings compared to hiring a handyman yourself. Not only is the firm able to get volume discounts on the work, but they also know the contractors and understand maintenance issues in such a way that they are capable of intelligently supervising the work.
Increase the value of the investment
Preventative maintenance is achieved through having systems and processes in place that identify and deal with maintenance and repair issues early on. This requires a maintenance program, detailed documentation on maintenance performed, and regular property inspections that include detailed reports.
Less stress – Avoiding 2 am emergencies, chasing down rent, evicting people from your property, rental scams, lousy vendors, piles of paperwork, compliance with all the regulations, etc.
Freedom – Live and invest wherever you want with the constraint of needing to be near your properties. You will enjoy living and travel without the requirement of always being available. Once you have found a good management company, it doesn't matter if you live in the same state. Some of our clients live in other countries and simply collect their check every month without ever seeing the property.
Time Freedom- Time is money, and for many investors, their time can be more profitably spent in areas other than servicing their properties. When you focus on asset management you're working ON your business. When you manage your own properties you work IN it. Additionally, you have more time to spend with family or friends doing things you enjoy.
Interested in learning what HomeWorks Property Management can do for you? Contact us now for more information!