In our industry, nothing is as important as relationships. We understand how hard you work to develop them and what it takes to maintain them. Our real estate agent referral program is a great way to help your clients obtain the services they need while staying focused on your own business.
Because HomeWorks  Property Management specializes exclusively in property management, you can rest assured that your clients are well taken care of. Our service promise is based on delivering exceptional full-service property management solutions that owners and investors have relied on for years.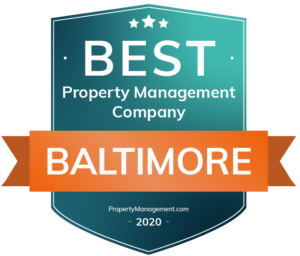 Our pledge to you and your referral customer is always to maintain their properties while providing them with the best possible support. And if/when they're ready to sell again, we facilitate a smooth transition back to you to help complete that transaction. Remember, as property management specialists, we focus solely on property management and never take clients away from partnering agents.
Working with us means more time to focus on selling and listing homes. You're not set up to coordinate repairs and find and screen tenants, but we are! You may have a listing or know a property owner who can't afford to have a vacant home for very long. Refer them to us and we'll help them market the property for lease while you market the property for sale.
Should the property sell, the management agreement with HomeWorks Property Management will be terminated. If the property is leased before it sells, the agent earns and receives a referral fee.
How Our Referral Program Works
Provide your client's info and we do the rest
1. Refer a Client to Us
Fill out the referral form on the bottom of this page to get started. We'll review and get in touch.
2. We Contact the Client
A member of our business development team reaches out and reviews your client's pricing options with them.
3. We Pay You
We pay for every signed contract. Contact us for programs
Maintain Your Client Relationships —
Sending us a customer helps you keep your client relationship alive and allows you to impress them by going above and beyond. Maximize your chances of a future sale with them now.
We Keep Your Clients Satisfied —
We treat every property owner with the utmost respect and go the extra mile to get great results. They'll love working with us and be thankful you referred them.
Reduce Your Liability —
Avoid the landmines associated with property management by letting our team do the hard stuff for you. We understand housing ordinances, fair housing guidelines, and insurance requirements and we'll keep your client compliant.
We'll Pay You:
Earn a referral commission for every successful referral. We'll pay you for each client; use the calculator below to determine your earning potential.
More About The Partner Referral Program
HomeWorks Property Management manages residential income-producing rental properties in Baltimore City, Baltimore County, Carroll County, Howard County, Harford County, and Anne Arundel.
 Through the years, they've met numerous real estate agents, in an effort to protect their relationship with their clients, have attempted to manage the properties themselves. 
Unfortunately, they've subjected themselves, as well as the property Owner, to incredible and unnecessary liability.
As a result, we've decided to implement a Best-In-Class Referral Program that will help agents make money while maintaining a relationship with their clients.  
For more information or to get signed up and submit referrals. 
Our Partner Pledge. 
We will review your client's needs prior to contacting them if you'd like us to do so! 

We will contact the client quickly usually within 1-2  hours of receiving the referral.

We will provide an honest, comprehensive market analysis.

We will thoroughly discuss our management program and work to establish realistic expectations.

We will disclose all costs involved up front.

We will maintain open communication with all clients to help them realize their goals and satisfy their property management needs.

We will treat your client with the utmost respect and give them the care, diligence, and attention they deserve.

We will always respect the fact they are

your

client and they will remain

your

client. If they decide to sell the property or have additional real estate needs, they will remain

your

client. No matter how long we manage their property,

they will always remain your client

.
Referral Compensation
We will pay you $555.00 referral fee