Baltimore County Property Management
The best in Baltimore county property management from HomeWorks Property Management LLC, our mission is simple: we want to help local property owners to maximize the returns on their investment, without the stress of being a DIY landlord. Whether you own just one rental home or a large portfolio of local units, we have the know-how and experience necessary to help you succeed. Learn more about our property management solutions now or schedule a free rental analysis to get started.
Baltimore County Tenant Placement
Thorough Tenant Screening & Selection
Comprehensive Marketing & Advertising of Baltimore County Properties
Baltimore County
Property Management Services
Advanced Reporting
All-inclusive Accounting
Cost-Effective Repairs & Maintenance
Regular unit assessments
Rent Collection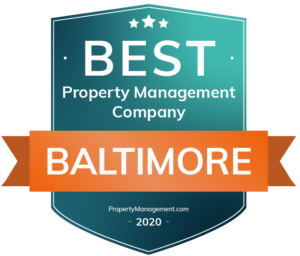 Baltimore County Tenant Placement 
HomeWorks Property Management offers full leasing service, including tenant screening and professional tenant onboarding at lease signing. We handle the entire process from start to finish.
Thorough Tenant Screening & Selection
A properly screened tenant will produce a stable long term ROI and provide cash flow to keep your rental property business profitable. It can be a tedious task. But our dedicated leasing team handles everything from the showings to the application process to credit reports to landlord verification, all while keeping you in the loop with weekly reports. By choosing a professional property management company in Baltimore County, Maryland, you add value to your property and increase your return on investment.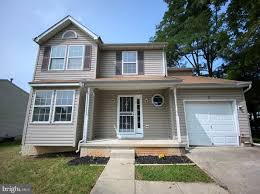 Comprehensive Marketing & Advertising of Baltimore County Properties
Great marketing is the key to placing a well-vetted tenant. We offer all prospective residents high-quality listing pictures, 24/7 showing scheduling, 3D tours for 24/7 online viewings, and a quick application process.
With our proven rental property marketing process, each rental property receives optimal exposure through multiple marketing channels, including grassroots, classifieds, social media platforms, prospect resident databases, and placement on 47 websites such as Zillow, hot pads, and Facebook. 
Cost-Effective Repair & Maintenance
Maintenance is the backbone of resident retention; having a maintenance process and a dedicated team in place to handle maintenance requests quickly and effectively facilitates trust with our residents. We utilize powerful technology to automate the most difficult parts of the process and human touch where it matters most! 
Regular Inspection of Your Rental Properties in Baltimore County
Routine unit assessments ensure that residents are abiding by the terms of the lease agreement and can catch preventative maintenance issues before they become a major issue. 
Timely Rent Collection
No landlord likes to hear "the check is in the mail", and as a landlord, in the business of housing, you should expect to be paid on time. We take a process-driven approach to rent collection and make it easy for our residents to pay rent on time. Whether it be via Echeck, credit card, or with cash anywhere, MoneyGram is accepted. We enforce a strict policy of due on the 1st late on the 5th and FTPR filing on the 8th. We believe that paying clients on time and as quickly as possible is a virtue, and therefore we disburse client funds on the 10th of the month and every Friday after that. 
Tenant Evictions in Baltimore County
 If a resident does not pay rent or has breached the lease, we take swift action to rectify the situation quickly. We start the eviction process immediately to minimize lost cash flow and attempt to collect the balance due from your tenant.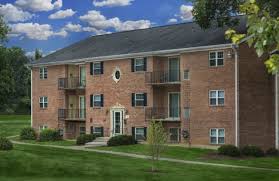 Accounting & Reporting System
Reporting and metrics are the cornerstones of any successful business, and it's no different for the management of your rental property in Baltimore. We offer our clients many types of reports from statements to P & Ls so you can stay altogether engaged. 
Need more information? Contact HomeWorks Property Management today!