Landlord Insurance for Rental Property – Do You Need It?
If you have property that you want to rent out to gain extra income, then you need to learn about landlord insurance for rental property. Becoming a landlord is financially rewarding, but it also entails some risks. This is why you need to get the right insurance to hedge against any potential risks and to ensure that you can maximize the income you can generate from your property. 
What is Landlord Insurance for Rental Property?
First things first, do not commit the rookie mistake of assuming that you can use your homeowners insurance when renting out your property. This is a different type of insurance product, so the specific type of coverage differs too.
Landlord insurance is a type of insurance coverage that is designed for property owners with one to four units for rent. This covers a wide range of properties, such as single family homes, multi-family homes, apartments, and condominiums – as long as the property is rented to others or a tenant.
Landlord insurance for rental property is designed to cover any damage to the structure. Like most other types of insurance coverage, it can also be customized to fit your unique needs. For example, if you want to cover damage to your furniture or appliances, then you can specify that in your policy. If there is anything that is excluded from your insurance coverage, it would be your renters' personal belongings. Renters must obtain their own insurance for that. 
As a landlord, your goal is to protect your investment – your rental property. This is the main thing that the insurance policy is trying to offer protection for.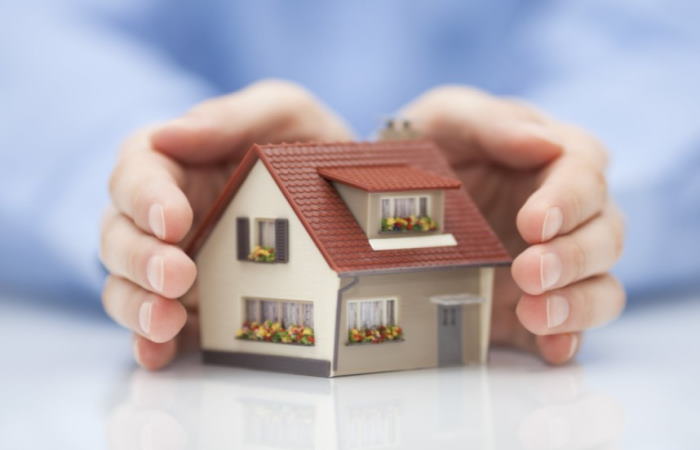 Is Landlord Insurance for Rental Property Necessary?
Yes. Landlord insurance is a must if you are renting out your property. This insurance policy is meant to protect you from major financial loss resulting from damage to your rental property. 
When you have landlord insurance, you are protected from the costs of property damage and any personal injury that is afflicted on your tenant or a visitor to the property. 
In fact, when you are trying to secure a mortgage loan to purchase a property to be rented out, lenders typically require that the borrower secure landlord insurance. This is designed to minimize the financial risks involved with alowing tenants to occupy your property. Otherwise, you would have to pay for the repairs out of your own pocket.
What is Included in the Landlord Insurance Coverage?
Every insurance policy is unique and is designed to meet the unique needs of the rental property owner and the surrounding circumstances. But to give you an idea, below are some of the coverage types that you can expect in landlord insurance.
1. Property Damage
This is the most common type of coverage included in landlord insurance. The specific type of event surrounding the damage to your property must be specified, whether due to a natural disaster or from irresponsible tenants. You can choose to obtain a policy that will provide you with the replacement cost of the items that were damaged. 
2. Loss of Rental Income
Landlord insurance can also offer financial protection in terms of losing income from your rental property. For example, your property has experienced a significant amount of damage due to natural events or uncontrollable circumstances (like pest infestation or a sinkhole). You can use this insurance policy to obtain temporary rental reimbursement equivalent to the rental money that you would've earned prior to the damage to your property.
3. Liability
This is another form of financial protection for the landlord against legal or medical costs involved with your property. This type of coverage is used in the event that your tenant or a visitor to your property sustains an injury resulting from issues with property maintenance such as architectural issues or faulty electrical wiring. The insurance policy will cover the cost of medical care for the patient or legal costs in case you are sued by the victim. 
In addition to the main types of coverage above, you can also add more coverage depending on the assessed risks to your rental property.
4. Flood Insurance 
You can obtain this type of insurance coverage for your rental property if it is located in an area that is prone to flooding. It will cover any damage or repairs that might result from the occurrence of a flood.
5. Guaranteed Income
This type of coverage is obtained by landlords for financial protection in the event that your tenant fails to pay their monthly rent.
6. Emergency Coverage
As the name implies, this type of insurance covers any emergency or unexpected expenses such as plumbing or electrical repairs.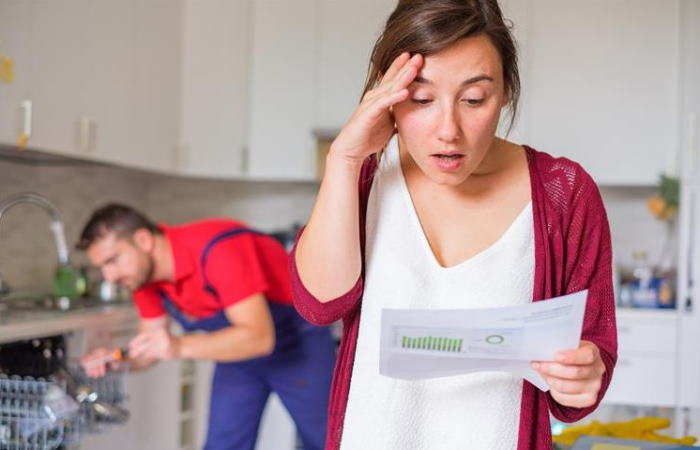 What Factors Affect the Cost of Landlord Insurance?
There are inherent factors that can impact the cost of your landlord insurance policy. These factors include the location of your rental property, the type and size of the property, and the volume of rental activity. You can also add your specific coverage types and deductibles depending on what you see fits the needs of your rental property and for your own financial protection. 
If you are looking for landlord insurance, make sure to obtain quotes from various insurance providers so you can find the best price for your desired coverage. 
What is the Difference Between Landlord Insurance and Homeowners Insurance? 
As mentioned earlier, there is a lot of confusion between homeowners insurance and landlord insurance. However, there is a significant difference between the two. It is important to know those differences in order to determine why you need both.
Homeowners insurance is a type of insurance policy that covers the property, your personal belongings, and the occupants – the homeowner (and your family). On the other hand, landlord insurance is only meant to cover protection for the property being rented out. It acknowledges the fact that the occupants are not the homeowners. It is designed to protect the actual property owner from potential damage to the property, regardless of whether it is caused by the tenant. 
The Bottom Line
Landlord insurance for rental property comes in all shapes and sizes. It is important to do a thorough price comparison to evaluate your options in the market. You should also consider your unique needs, such as the cost of the property and the items that you want to include in the coverage. That way, you can get the appropriate coverage and there is no need to spend your own money in order to pay for any damages or losses.