Is Baltimore a Good Investment?
According to this Baltimore Sun report, the real estate market in Baltimore is vibrant and doing extremely well, with some properties selling in as little as 6 days. Known as the "City of Neighborhoods", this is good news for anyone looking to invest in real estate in the city. There are several neighborhoods to choose from and each has their own unique characteristics that make them appeal to a wide range of home buyers. Is Baltimore a good investment? Take some time to learn more about this real estate market before you make that investment. 
Overview on Baltimore Real Estate
Baltimore is the economic and transportation hub of the state of Maryland. It has seen a building boom in recent years resulting in a high level of demand for rental properties. This is true in waterfront areas and in top neighborhoods. 
As of November 2021, the Zillow Home Index lists that an average home in Baltimore is priced at $190,890. This means that real estate properties in Baltimore saw an increase of 16.1% compared to the previous year. Over the past five-year period, Baltimore's real estate market saw an increase of over 36%. 
The average price per square foot in Baltimore is $152. A single-family home costs an average of $215,000, according to Realtor.com. Houses that are put up on the market spend an average of 56 days before closing.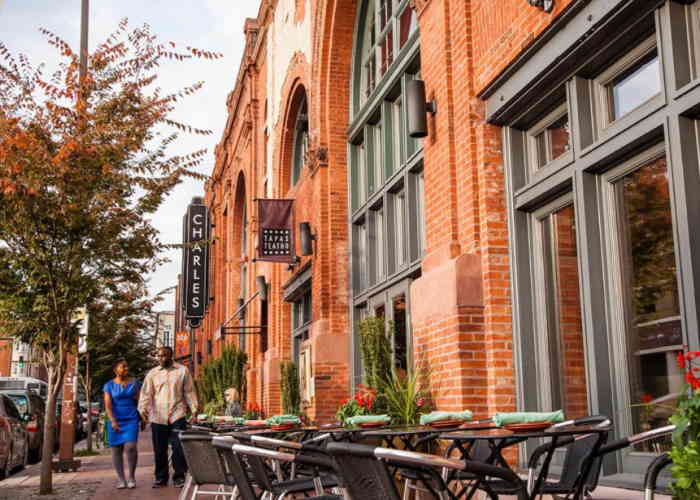 Is Baltimore a Good Investment?
With the above information in mind, let's explore more of the qualities of the Baltimore real estate market that make it a suitable option for property investors. 
1. Population Growth
Technically speaking, the overall population of Baltimore has declined in recent years. This has prompted the state government to launch the Baltimore Growth Plan for 2030 that aims to improve the quality of life for its long-time residents and to attract more people to move to the city. 
As the most populous city in Maryland, the projected population growth signals good things for anyone who invests in its real estate market. Its population declined 0.1% in the previous year, but it has grown by up to 13% since 1998.
2. Job Growth
The population in Baltimore is not the only thing that is projected to grow in the next few years. There is also a growing amount of employment opportunities for its residents and for anyone who is considering moving to the city. 
First off, the city is home to the headquarters of various national agencies like the US Cyber Command and the Social Security Administration. There are also several industries that operate in the city like trade, transportation, manufacturing, finance, and construction businesses. It is also ranked number 3 in the US in terms of IT jobs available in metro areas The overall job growth rate in the city was 1.79% from 2019 to 2020. 
3. Strong Renters' Market
The renters' market in Baltimore has shown tremendous potential over the last decade or so. This is true in particular with the single-family rental market. For this reason, Baltimore is a good option for anyone looking to buy a rental property to improve cash flow and appreciation. Its proximity to other major cities within Maryland and nearby states is also part of the reason for its strong renter¡s market performance. 
4. Diverse Neighborhoods
The diversity of Baltimore's economy is also matched by its diverse neighborhoods. This gives every type of investor a good opportunity to match with various kinds of renters – whether they are families, young professionals, or students. Each of these neighborhoods also varies in terms of the house pricing, so it gives investors the opportunity to research neighborhoods noted for their low housing costs. 
5. Foreclosure Bounty
The city of Baltimore has a low threshold for foreclosure, which is a great opportunity that investors should exploit. This means that you have plenty of options for foreclosed properties that you can get for a fraction of the original selling price on the market. The great thing about these foreclosed properties is that they are mostly well-kept, You can put more profits into your pocket since you no longer have to shell out a good deal of money for repairs and renovations.
6. Market for Students
The student population in Baltimore is quite high due to the volume of educational institutions in the city. Some of the most notable ones in the Baltimore area are the University of Maryland and John Hopkins University. With a large student population, there is also a lot of potential for student renters for those investing in the Baltimore real estate scene.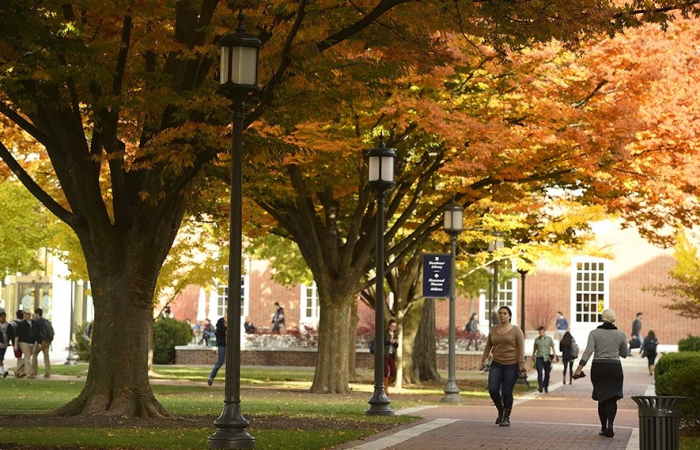 7. Affordability
Historically, the housing prices in Baltimore have been affordable. This, along with the historic price changes in the real estate market, are two of the factors that must be taken into account when considering whether a particular market is a good investment. 
The FMHPI report on Baltimore has revealed the following: 
The House Price Index (HPI) in Baltimore grew from 179.8 to 232.8 from 2016 to 2021. 

The 5-year period showed a 29.5% change in the housing prices. The average for a 1-year period is 9.4%. 

There was 0% movement in the housing prices for a monthly period.
8. Prime Location
The city of Baltimore is strategically located and easily accessible to and from other major metropolitan areas in Maryland or nearby states. Therefore, many of those who work in larger cities like Washington DC or Philadelphia choose to live in Baltimore (since the cost of living here is more affordable). It is only 3 hours away from New York City. 
9. Major Transportation Hub
Aside from its prime location, the city is also a major transportation hub. One of them is the Port of Baltimore, which is among the busiest in the East Coast. The public transport system in the city is also highly efficient, so it makes it easy for residents to get around with ease. Some neighborhoods in Baltimore are also highly walkable. 
10. Quality of Life
Whether you are buying a property for investment purposes or for your own family, the quality of life in a city is an essential factor to consider. This local report on Baltimore has listed it as one of the most livable cities in the US. It has friendly neighborhoods, lots of diversity, and a lively recreational scene filled with arts and entertainment. It has good ratings from Niche.com when it comes to recreational and outdoor activities while US News considers it as one of the best places to retire. 
So, is Baltimore a good investment? It depends on your investment goal. You can assess the information above to help you decide if it is a good investment that would help achieve your goal.