How to Evict a Tenant Quickly
A tenant who does not pay rent on time or defaults on payment is a no-no for any real estate investor. Not only do they affect your bottom line, but they can also drag you into a legal mess with the eviction process. For landlords, knowing how to evict a tenant quickly and legally is extremely important. Make sure you know how the process works so that you can keep hitting your real estate investment goals.
How to Evict a Tenant Quickly
Most landlords want to kick out a tenant as soon as they fail to pay their rent. However, this is not always possible as you could be facing a host of legal liabilities. Make sure you follow the legal eviction process so that you can get a bad tenant out fast.
Step 1: Work out the issue with the tenant first.
Even if you want to kick them out of your property for consistent late payments, it is important that you try to be civil in your approach. Request to speak to the tenant directly about your concerns and let them know what you expect of them. Try to work out a solution between yourselves instead of making things ugly right away.
Let them know about their financial obligations and give them a clear ultimatum on when you expect them to catch up on rental payments. If they are willing to negotiate, you should be open to that.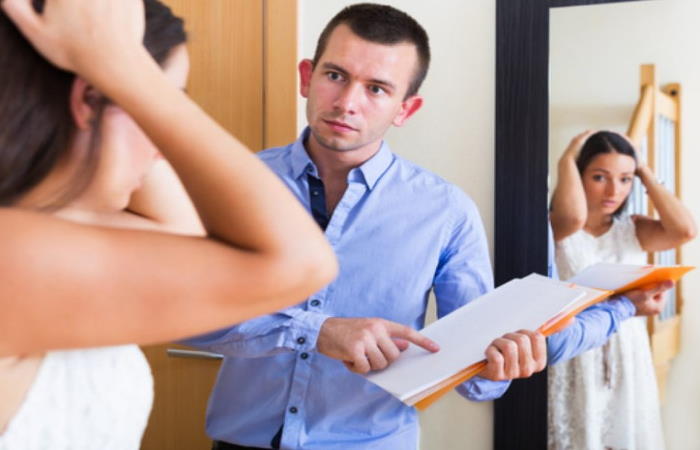 Step 2: Issue a formal eviction notice.
If the first step does not work out, you can begin the eviction process. This is true when the tenant refuses to amicably settle the issue. 
But first, make sure you are aware of the existing state laws on eviction. It varies from one state to another, so you have to be aware of the laws that apply to you. Make sure that you have solid grounds for eviction before beginning the formal proceedings. The most common cause is a violation of the lease agreement (which includes refusal to pay rent). 
If the court has determined that you have a solid ground for filing eviction, they will issue an eviction notice on your behalf. This notice will include a deadline for when the tenant is supposed to move out of your property. If not, further legal action will be taken against them.
Step 3: Attend the eviction hearing.
If the tenant has not moved out of your property even after they are served an eviction notice, then you – the landlord – and the tenant will be asked to appear on court. A hearing will be conducted in the presence of the local housing court in order to formally evict the tenant. 
Make sure you provide sufficient documentation of the leasing agreement and evidence of any violation of such an agreement by the tenant. If you have this, then the court will likely rule in your favor.
Types of Termination
The answer to how to evict a tenant quickly lies in the work you put in before you begin the eviction proceedings. There are several types of terminations that you can implement if you want to evict a tenant for good from your property. The terminations can happen with or without cause. 
First off, you need to know the notice for termination with cause. The first notice that you can give your tenant is a pay rent or quit notice. This is the most common type of notice of termination when a tenant has failed to keep up with their monthly rent payments. Most landlords give the tenant a few days or week to settle their rent payment or else they would be asked to move out. 
The second type of notice of termination with cause is the cure or quit notice. This often happens when a tenant has violated any conditions in their lease agreement. For example, a tenant is asked to fix an issue when there are violations such as a no-pet clause or no subleasing of the rental unit. When the tenant has failed to take the appropriate actions required of them, they will be evicted from the unit. 
The next type of termination notice with cause is the unconditional quit notice. This is the toughest of all notices since a tenant is given no chance to address the issue. They will be asked to move out upon the issuance of the notice. This is only applicable in some states based on a few conditions such as repeated violation of lease agreement, late on rent payment, serious damage to the property, or serious illegal activity.
In addition to the above, it is also possible to issue a notice of termination without cause. This is only applicable to short-term lease agreements, such as those that are on a month-to-month basis. As long as they abide by state law on issuing notices, then they can evict a tenant quickly, even without cause.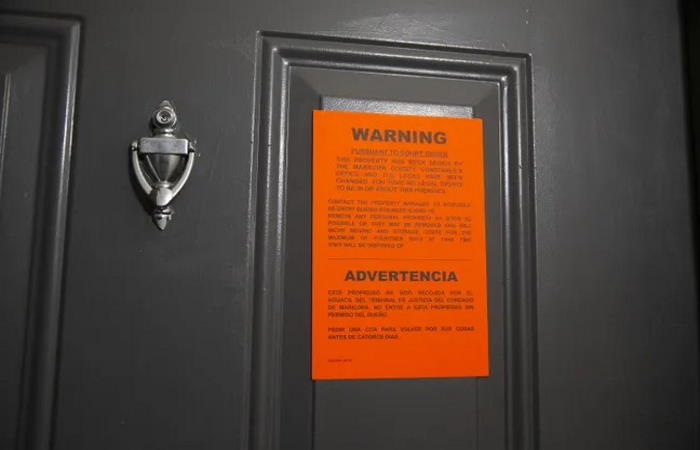 How Long Does it Take to Evict a Tenant?
If you are dealing with a challenging tenant, you might be curious as to how to evict a tenant quickly. In an ideal world, you would want them to be out of your property the next day. However, there is a process involved and you need to abide by that to avoid any legal complications such as a lawsuit filed against you.
On average, an experienced landlord can successfully evict a tenant in 4-6 weeks. However, there are some cases when it can drag on for months, depending on the circumstances surrounding the eviction case. 
The eviction notice itself gives tenants 30 to 60 days to vacate the property or remedy the situation. You can escalate it when the tenant refuses to do any of these two options. You can gather as much evidence as you can in terms of the violation of the lease agreement in order to evict a tenant, and that is the best you can do to make sure they are evicted as quickly as possible. You can also hire an attorney who is experienced with eviction cases to help you build a solid case against a bad tenant.