What Does a Property Management Company Do?
"Do I need to hire a property management company?" This is one of the first questions that landlords find themselves asking as they prepare to get their property rented out for extra income. Many landlords get by with doing the property management on their own, but this can get a bit difficult when you have several properties or units for rent. Discover what a property management company does and why it is a worthwhile investment. 
What Does a Property Management Company Do?
Property management is a huge asset to your rental property business. If you have chosen the right company, you can leverage their professional services to position your rental property as the best option in the area. But they don't come cheap. Hence, it is important to learn about the services they can offer (and you can enjoy) to maximize your investment. 
What does a property management company do? Below are some of their roles explained in more detail.
Rent Collection
The task of collecting rent from your tenants is one of the primary roles played by a property management company. This task might seem simple, but there are a lot of complexities to it that a lot of new rental property owners might not be aware of. You might think that this is an unnecessary reason for hiring a property manager given that there are plenty of online payment capabilities now available.
However, collecting rent is not as easy as it looks. Ideally, you want tenants that will be able to pay you upfront and in full when it is time to collect the rent payment. But in reality, there are some tenants who are consistently late with rental payment while some skip paying their rent for a few months altogether. This can be a real headache to deal with, especially with the complications of the eviction laws. As a rental property owner, you lack the ability to just ask tenants who do not pay in time and in full to leave your property.
Property managers are skilled and experienced at handling situations like this. Their goal is to address each situation individually and find the solution that would be most beneficial to the property owner. They help ensure that your tenants are able to satisfy their payment obligations while saving you from the headache of dealing with the tenants yourself.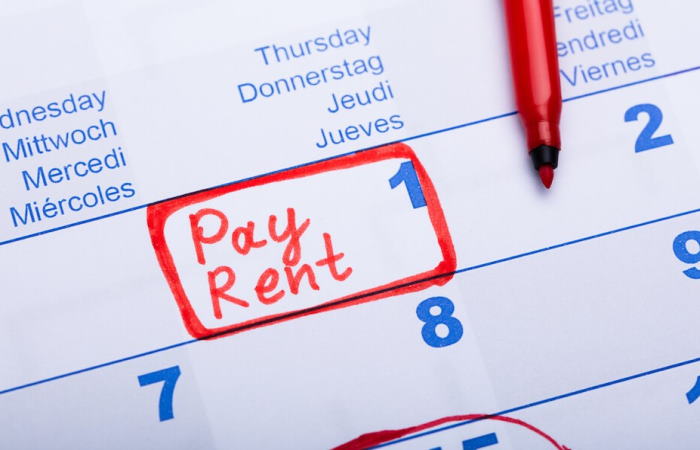 Property Maintenance
Maintaining a rental property is a full-time job in and of itself. Therefore, this is one of the primary reasons why rental property owners enlist the services of a property manager. Property maintenance is not just about making sure that your property looks clean at all times. The biggest challenge here is to ensure that all of the systems are working properly to provide your tenants with a comfortable living situation.
For example, property managers help with addressing any water leaks or a faulty plumbing system. Some of these property maintenance jobs entail a sense of urgency. If you do not want to be bothered with having to wake up in the middle of the night to rescue your tenants from overflowing pipes, then a property manager can take care of it on your behalf.
Property managers are also inundated with requests for repairs and maintenance from tenants on a consistent basis. Some of these repairs are minor, while others require more time and cost. A property manager can streamline the process to ensure that any urgent repairs are done in a timely manner to avoid more expense in the future. Some property managers have even developed a system where they can bypass seeking permission from the property owners (for repairs that cost a certain amount) to speed up the process. 
Most importantly, it is the property manager's job to conduct preventive maintenance on the property. This small investment can save the owners thousands of dollars in the long run.
Sourcing and Dealing with Tenants
Finding tenants to fill up your rental units is easier said than done. This involves a lot of work that a lot of property owners do not have the time for. This is why so many landlords hire a property manager to help them find prospective tenants for their rental property.
Sourcing tenants takes time too. From marketing the rental property online and locally, to showing prospects the units, screening prospective renters, and managing the paperwork for interested tenants. These are essential steps that must be handled professionally and efficiently because this is basically how your rental property generates income. 
Property managers also have the goal of keeping your vacancy rates low. They can help with supervising the occupancy rate so that you can meet your profit targets on a yearly basis.  
Bookkeeping
This is the least favorite activity for most rental property owners and investors. And yet, it is a critical part for filing taxes and making sure that you have sufficient cash flow. 
If you are going to hire a property manager, make sure to check if they also offer bookkeeping services. This can save you a great deal of time and headaches. A good property manager can bring value to your business for offering this service alone.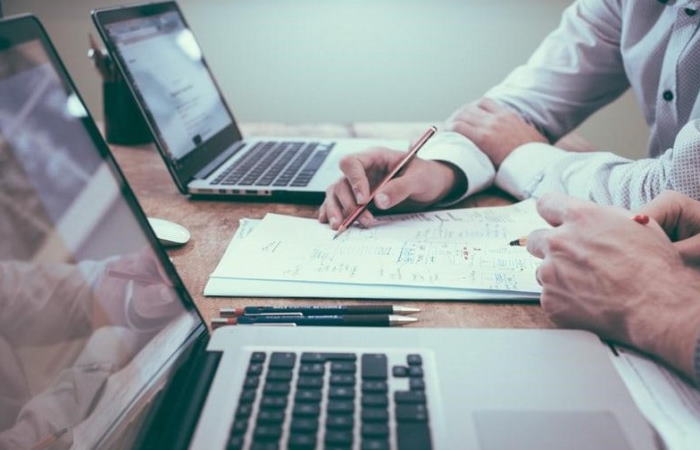 When to Hire a Property Management Company
Hiring a property management company does not work for everyone. Some would rather take a hands-on approach at managing and maintaining their rental property. One of the most crucial decisions you will make as a landlord is to decide to hire a property manager when it makes sense. 
These are the following scenarios when a property management company can be of benefit:
When you own and operate several rental properties or units.

When your rental property is located far from where you live.

When you don't know the ins and outs of rental property management. 

When you have a busy lifestyle and cannot manage the rental property on your own.

When you are overwhelmed with the property management tasks. 

When your rental income can afford it.
The only way you can enjoy the benefits of hiring a property management company is when you hire a good one. Therefore, take the time to compare your options and speak to as many property managers as you can. Their experience and know-how might just be what you need to take your rental property business to the next level.