5 Effective Ways to Improve Your Tenant Placement in Baltimore
What are 5 effective Ways to Improve Your Tenant Placement efficiency in Baltimore? As a rental property owner, it's likely you hope to always have a 100% occupancy rate.  In fact, you probably hope to land a long-term tenant who renews their lease each year.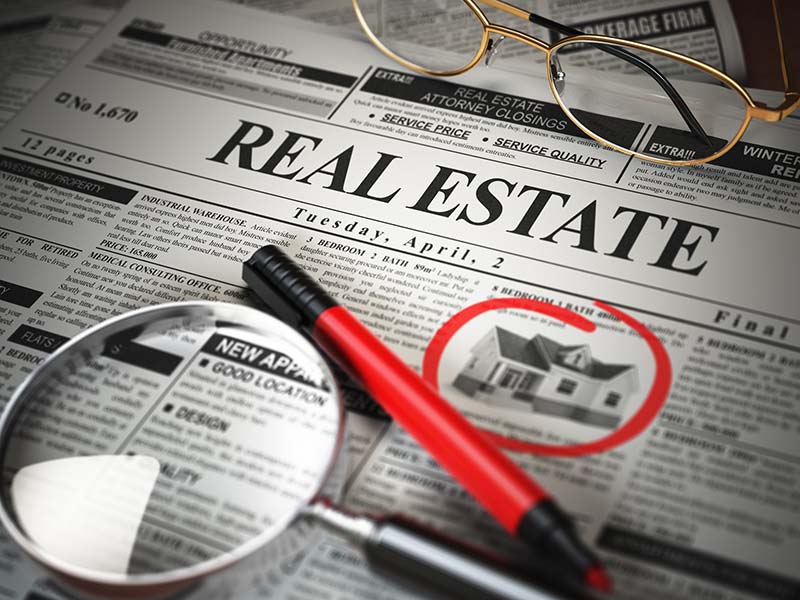 But anyone who has been in the rental property industry for long knows that having a non-existent vacancy rate is impossible.
Whether you have a mortgage to pay or need the income, not having a tenant puts you at risk for money trouble.  Plus, not having a tenant makes your property a target for theft and damage, which worsens your financial situation.
If you own rental property in Baltimore, MD, and want to lower your high vacancy rate, keep reading.
We've rounded up the most effective ways to reduce tenant vacancy rates and improve tenant placement in Baltimore.
How to Reduce Vacancy Rates and Improve Tenant Placement in Baltimore
1. Advertise Effectively
There are many ways to promote your rental property when it becomes available:
Place a "For Rent" sign in your yard and make sure your phone number is written out clearly
Put up flyers (or even mail them)
Use rental listings such as Craigslist, HotPads, or Zillow
Get the help of real estate professional and advertise in the MLS
Use the power of social media and word of mouth
Speak with neighbors around your rental
But advertising your site as vacant goes beyond this.  If you want to lower the amount of time between tenants, you'll need to put into practice some marketing best practices.
For example, once you know your current tenant isn't renewing their lease, start looking for new tenants right away.  Advertise your property immediately and offer showings as soon as there is interest.  Just make sure you give your current tenants proper notice before you perform showings.
In addition, create high-quality ads showing tenants why they should lease from you.  Include details that outline what your property has to offer.  Add images that show off your property's best qualities.  And always include contact information so interested tenants can get in touch with you right away.
2. Perform Property Upkeep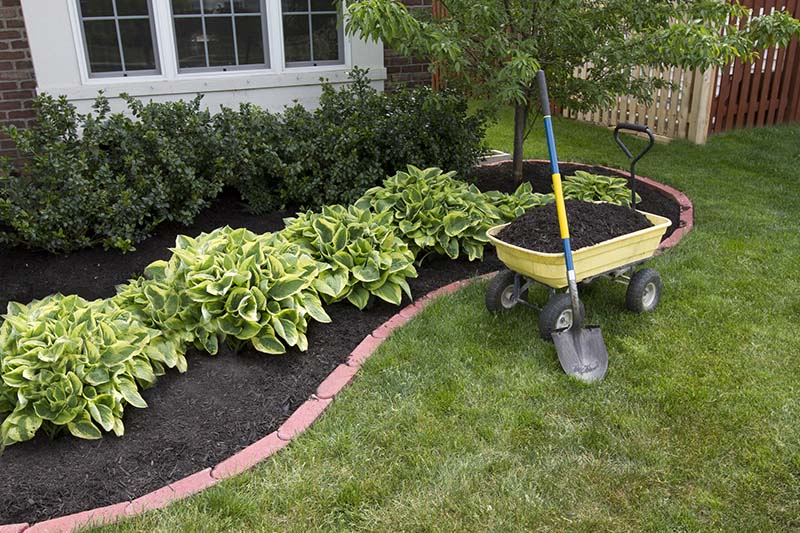 Having a vacancy isn't the end of the world.  But what can be devastating to your bottom line is extended vacancies.
One of the best ways to improve the tenant placement process is to maintain your property's appearance.  This includes both the interior and exterior.
After all, prospective tenants want to see your property before committing to a lease.  And they will form an immediate first impression when they pull up to your property.
Here are some of the best things you can do to maintain your property's curb appeal and keep the insides glowing:
Maintain the landscaping by trimming the trees and shrubs and grooming the flowers
Clean out the rain gutters and fix any roofing issues
Paint both the inside and the outside of the house with an inviting, though neutral, color
Replace old flooring such as carpet with hardwood, tile, or high-quality laminate
Focus on the small things such as the door, faucets, baseboards, and lighting fixtures
Of course, these are just some of the things you can do to maintain your property's appearance.
The point is, the more inviting your property is, the quicker it will lease and the lower your vacancy rate will be.
3. Understanding the Rental Market is Key to Improving Tenant Placement
There are many reasons people decide to leave their rental homes and move elsewhere:
Job relocation
Change in the family status (g. divorce, marriage, a new baby)
The need to downsize
A desire to move near better shopping, dining, and/or schools
An increase in criminal activity in the neighborhood
Problem neighbors
But one of the biggest reasons people decide to move on to another rental home is the monthly rent rate.
You are likely to experience a high turnover rate if your current tenants realize they can get a better deal somewhere else.  You'll also experience a longer vacancy period if you continue to price your rental property too high.
Understanding the market can be tough if you don't know what you're doing.  Price too high and you'll never find a tenant to lease from you.  Price too low, and you'll target the wrong tenant pool and fail to make a profit.
>> If you need help determining a rent rate, contact a property management company like HomeWorks Property Management.  We offer a free Rental Analysis of your property to ensure you've priced it right.  Plus, we provide management services to increase profits, lower vacancy rates, and boost tenant satisfaction.
4. Offer an Incentive
Offering an incentive can help you lower your tenant vacancy rates in two ways.
To start, a good incentive can keep a current tenant longer so that your property never goes vacant in the first place.
An experienced landlord understands the value of a good tenant.  Because of this, they will do what they can (within reason) to keep them around as long as possible.
Some popular incentives to keep current tenants around include:
Not raising the rent come lease renewal time
Offering a rent reduction in exchange for a long-term lease
Paying for one of the utility bills such as cable or internet
Providing a cash incentive for referrals to other properties you own
Upgrading appliances, replacing old flooring, or even painting the interior of your property
Allowing for your tenants to have pets when they couldn't before
In addition, offering a good incentive before a tenant signs a lease agreement can drastically reduce your vacancy time.  Plus, it helps with tenant placement in Baltimore, which is known to be a competitive market.
You can offer prospective tenants the following incentives:
Reduced or waived first month's rent
Discounted rent after a certain number of early payments
Gift certificates for local restaurants, shops, and entertainment hot spots
Flexible lease terms regarding move-in dates, interior changes, pet policies, and roommates
Reduced security deposit at the time of lease signing
Move-in bonuses such as a free TV, paid utilities, or discounted rent
If you want to keep current tenants longer and lower the amount of time in between vacancies, try offering an incentive.
5. Perform Thorough Tenant Screening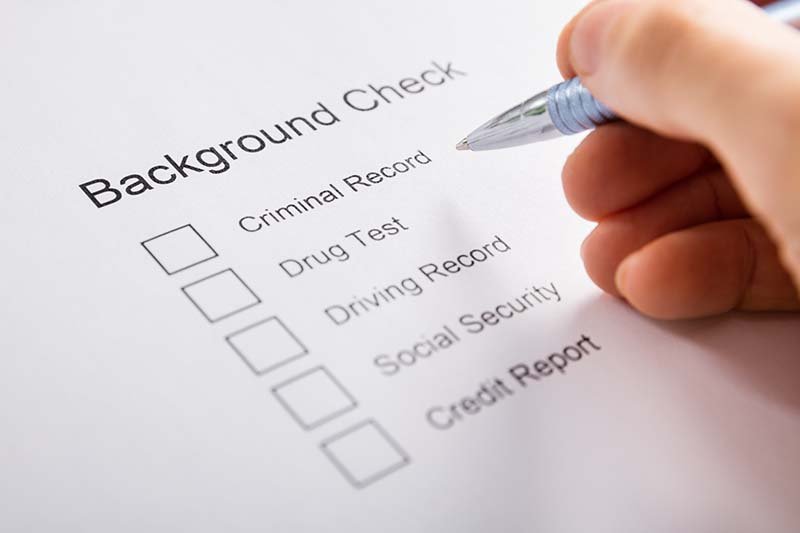 One of the best ways to avoid a long vacancy is to find the right tenants for your rental property from the start.  And to this, you or your property manager have to perform thorough tenant screenings.
Make sure the tenant screening process is consistent for all prospective tenants.  That way everyone that approaches you with interest receives the same fair treatment.
You should run a full background check and look at things such as:
Creditworthiness and ability to pay
Income and employer references
Previous rental history including prior evictions
Criminal background
Bankruptcies and liens
All these things will have an impact on your tenant's turnover rate and whether you'll need to evict your tenants or not.  It will also affect tenant placement in your Baltimore rental if you don't take care to lease to the right people.
Using a Property Manager to Improve Your Tenant Placement.
Lastly, one of the very best ways to improve tenant placement in Baltimore and reduce tenant vacancy rates is to hire a property management company like HomeWorks Property Management LLC
It takes us on average 28 days to place tenants in your vacant property.  Not to mention, we dedicate our time to advertising your rental and performing strict tenant screening.  Plus, we send out mobile alerts to you and your property manager if your vacant rental experiences any disturbances.
So, are you looking for a qualified Baltimore property manager to help you reduce tenant vacancy rates and improve tenant placement in Baltimore?  Then contact HomeWorks Property Management today.
We strive to get you the highest positive cash flow possible and ensure your tenants are satisfied at all times.  As a result, we expect tenants to renew their lease at the end of their lease term.  But if by chance your property does become vacant, know that we'll be with you every step of the way.