Property Management Tips for Baltimore Landlords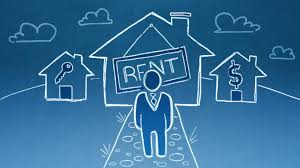 Looking for Property Management Tips for Baltimore Landlords? We believe that becoming a landlord is the decision that you can make! You get to build wealth, provide housing, and learn new skills in just about any area that you can imagine. As I am sure that you are now aware, there are also many points you need to be mindful of before you jump into such an endeavor. If you're considering becoming a landlord or are a newly minted one in Baltimore and you're asking how to manage a rental property, we've got some property management tips for your to help you get started on this journey.
Baltimore Landlord Tip 1: The New Rental Licensing Law
If the property you plan to rent is in Baltimore, you must be licensed to operate as a rental no later than January 1, 2019. This new law that was passed in early 2018 and became effective August 1, 2018. It applies to all properties that will be rented, as well as absentee-owned properties. The new rental property license is issued by the Department of Housing and Community Development (DHCD). To obtain your license, you will need to: 
Be registered with the DHCD 

Have a registered home inspector complete a home inspection sheet for you

Obtain a lead certificate ( if your property was built before 1978) 

Pay the registration fee
Renting your property without acquiring proper inspection and registration could cost you! The penalties, including a $1,000 fine, suspension, revocation, or denial of your license.
Landlord 

Tip 2: Screening Your Tenants
The majority of cities have tenant-screening laws; Baltimore is no different. Before you advertise your property online, you'll want to have a plan in place to make sure you attract the best residents you can. Understanding what you're legally allowed to ask and state online is a crucial step you need to avoid making any errors.
Here are a few screening tips:
Application Fees. Maryland limits the amount you can charge for application fees to $25.00 unless you can prove that you incurred costs over the $25.00 for screening.

Security deposits- You can find all the information you need for managing your security deposits here.

Background and Credit Checks. You may wish to run background and checks on your potential renters to learn more about them before you hand over the keys. Be advised that Baltimore landlords must obtain written consent from potential renters before a background check can be performed. It is best to have this consent in your application form. Without written permission, a background check is illegal.
Landlord 

Tip 3: Managing Your Tenants
Real estate, like any other investment vehicle, needs to be well managed to ensure a reliable and stable ROI. At its heart, being a landlord is a customer service business. You are proving the service of housing for your renter, and they are paying for that service when they pay rent; there are many moving pieces to this that include: 
Maintaining a schedule for preventative maintenance.

Handling maintenance quickly and efficiently. 

Move-in, Move-out, and Quartly assessments of the property 

Setting clear expectations upfront. 

Being easily reachable for questions, concerns, and maintenance issues.

Handing all situations in a professional, timely, and courteous manner
Following all of the above tips will ensure that you build a long term relationship with your resident and improve your resident retention. 
 Baltimore Landlord 

Tip 4: Bad Tenants
You probably experience a tenant that decides not to pay rent or causes severe damage to your property. In this case, you need to be on top of the eviction process and make sure that you have the following in place. 
Your Lease agreement. As a landlord, your lease is the most important document to have. The lease is what governs your relationship, spells out expectations, rent amount, the term of the tenancy, additional charges, and penalties for failure to meet those requirements. It is vital that you start with an excellent lease agreement, do not find one online, and modify it! 

For owners living outside of Maryland. If you live outside of the state, you must include the information of a managing agent on your lease and your property registration documents. 

Know the eviction process. It can be long and arduous! This is why exceptional screening practices are so important to ensure your success!
 Can you be a landlord without ever having to deal with a tenant or screen an application? A great Baltimore property management company will take care of everything from listing and showing to day-to-day property management! At HomeWorks Property Management, we take care of everything to ensure your long term success!