Listing Your Property For Rent In Baltimore Maryland
Listing your property for rent in Baltimore Maryland can be daunting but it doesn't have to be! once you decide to put your Baltimore rental house up for rent, you need to know where to start.  Here are some Pro Tips that will guide you through the process of renting your home along the way!
Preparing to list – Ready? Clean! GO!
First things first, you need to get the house cleaned from top to bottom and all corners, behind the fridge, and inside the cabinets. The last thing you want to do is show a dirty place! After the inside is in show-ready shape, move to the outside. Remember that presentation is everything here! Critical points on the property's exterior are: the lawn – grass should be cut and edged for maximum curb appeal, the flower beds – weeds and knee-high thorn bushes should be cut down and the sidewalks, siding, bricks, windows, etc should be all cleaned. Great residents will pay attention to the little details. Great property managers use checklists like this to make sure that nothing gets missed in the shuffle of things.
Get your marketing prepared- Marketing it like PRO!
Photos:
Your house is now sparkling in the afternoon light and you want this picture-perfect moment captured. Great photos start with great cameras. You can use a smartphone with high-end cameras that has Optical Image Stabilization or a DSLR camera to take clear and stunning listing photos for your property. No matter which you choose, make sure that all the blinds are open, toilet seats closed, and that you take wide-angle pictures to show off the entirety of a room and close-up shots to highlight a certain feature of your property such as bathroom vanities, appliances, etc. You should take around 30 to 40 photos of the entire property and at least one of the exterior front entryway.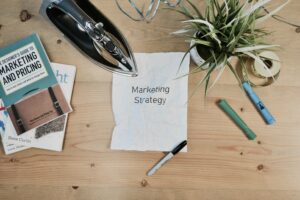 Video and 3D Tours:
Taking a brief walk around the outside of the property and through the house while giving a short description of what prospective residents are seeing is another great tactic to attract people to your property. Ensure that you hold the camera steady and walk at a pace that allows people to get a good view of the property while not boring them. Check out some examples of video walkthroughs here.
Listing Description:
A well-written description goes a long way in moving that house fast. Consider what sounds better. The house has lots of natural lighting with plenty of windows to open on a spring day OR 3 bed 1 bath house for rent with a basement? A good description of your investment property should include visual, auditory, and kinesthetic elements to capture every possible prospect.
Showcasing your rental:
It's clean! You captured stunning photos! You took a great video! Now it's time to let the world know that you have a house for rent!
The Listing
Gather all of your photos, property details, and that excellent listing description and put them together for your showcase. Rental listing sites like Zillow, Hot pads, Trulia, and Craigslist are great places to start. It would help if you also consider the Facebook Marketplace and asking for referrals from friends and neighbors around your rental.
Interested in what happens next? Check out Showings and Applications. If this sounds like a lot of work to do, you could consider hiring a professional Property Management Company to list your Baltimore property for rent. Check out our leasing services here!