How to Painlessly Switch Baltimore Property Management Companies in 5 Steps
How do I Painlessly Switch Baltimore Property Management Companies? Often people who are using other Baltimore property managers come to us and want to switch, their most pressing concern is that the process is smooth for them and their residents.
Sometimes the mere thought of transitioning from one property management company to another is enough to make people stick with the mediocre property manager they have.
After all, there's a lot that goes into managing your rental property, which can easily get mixed up during a bad transition. And, there's always the worry that the company you transition to will be worse than what you're dealing with now.
However, switching property management companies is actually not hard to do – if you approach it right.
If you're dealing with a problem company right now but have avoided making the switch because you're worried about potential transition issues, beware – your inaction could actually end up running your rental property business into the ground.
If you're on the fence about whether you should switch property management companies, keep reading to find out the surefire signs that you should.
Plus, read to find out how to painlessly switch property management companies in Baltimore without worrying about unhappy tenants, unexpected vacancies, lost records, or wasted time and money.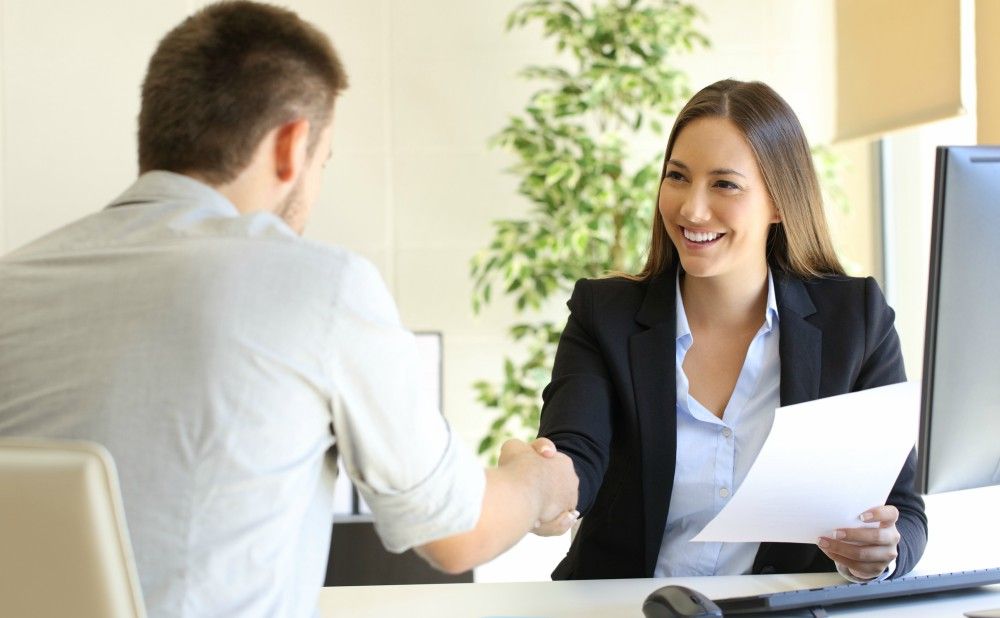 Top 6 Signs It Is Time to Break up with Your Baltimore Property Management Company
Being the owner of a rental property isn't easy, especially as your portfolio begins to grow.
Thus, having a reliable, experienced, and knowledgeable property management company to help is important.
A good property management company in Baltimore can take care of things like:
But when was the last time you evaluated how well your Baltimore property management company was doing?
If it's been awhile, chances are there's room for improvement. Your property manager may not be doing the best job possible to help your rental property business grow.
However, recognizing the signs your property management company is falling short can be tough, especially when you're taking a hands-off approach to manage your rentals.
To help, we have created a list of signs you should use to gauge whether you need to switch property management companies.
1. Inexperience
When it comes to hiring a property manager to care for your rental properties, experience is key. In fact, experience might be the most important trait you look for in your Baltimore property management company.
It may be time to rethink who've you've entrusted to care for your investments if your current property management company:
Hasn't managed many properties in the past
Has an unusually high property owner or tenant turnover rate
Can't convince you they fully understand the federal, state, and local laws related to managing rental properties
2. Disorganization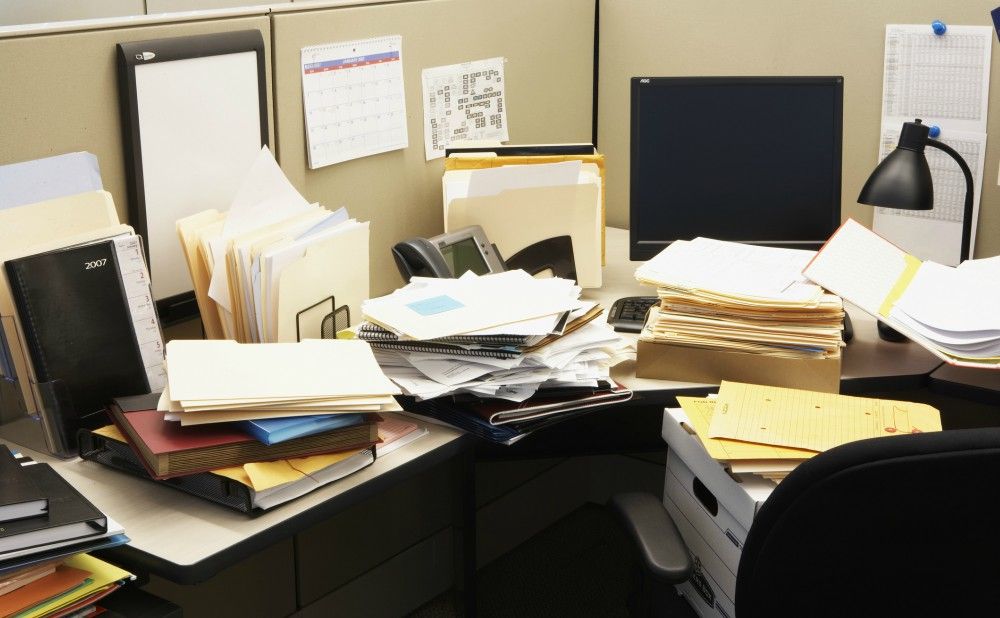 Another thing to be mindful of when evaluating your current Baltimore property management company is their organization skills.
Managing multiple rental properties for multiple clients involves a lot of moving parts. There are tenants to take care of, paperwork that needs safekeeping, maintenance and repair issues to handle, and so much more.
An unorganized property manager will make mistakes if they can't keep everything straight for each property owner.
Even if they can manage for a while, something is bound to go wrong at some point, and your bottom line may suffer because of it.
3. Long Response Times and Poor Communication
One of the reasons you rely on your property management company to manage your rental properties is because fielding all the moving parts on your own can be tough to do.
And, since your property manager is the one who most often has direct contact with your tenants, it's not unreasonable to expect them to tell you about any issues that come up right away.
Unfortunately, there are many reasons why property management companies in Baltimore don't communicate with their clients and tenants enough. They may be short staffed and have too many properties to manage, or they may not be performing the services they should, such as routine property inspections. This means there's nothing to report.
They may also have bad bookkeeping processes in place preventing them from communicating to you when a repair is needed, when a lease renewal should be considered, or when a rent payment was missed.
If you notice that your property manager doesn't get back to you about questions you have, maintenance issues that relate to your rental property, or things like tenant complaints in a timely manner, you can bet they are treating your tenants the same.
As a result of poor communication from your property management company, you can also expect:
Unhappy tenants who refuse to sign a lease renewal with you
A refusal to pay rent because maintenance and repair issues aren't being handled properly
Extended vacancies as word about your reputation as a "bad landlord" gets around
Out of pocket expenses when small repairs become big because your property manager get around to the small repairs in time
Even if your property manager fails to collect your tenant's rent, start the proper notice and eviction processes, and inform you about what's going on, you're ultimately still responsible for paying the mortgage each month.
That's why the minute you start realizing there is a communication breakdown with your property management company, you should start looking into making a change.
4. Too Expensive
In order to use a Baltimore property management company, you have to pay monthly management fees.
However, if the management fees are too high and you aren't generating enough profit with your investment properties, it's time to rethink who you've hired to help you manage your rentals.
The industry standard for property management fees is between 8-12% of your property's monthly rent rate, depending on the services offered.
Other fees, aside from the monthly management fees might include:
Vacancy Fee. A fee paid when your rental property is vacant and not generating any rental income. This can be a flat rate fee or a percentage.
On-boarding Fee. This is a one-time fee paid when you take on a property management company to help manage your rentals.
Late Fee. Some property management companies charge property owners when their tenants pay rent late. Though most of the time the late fees are applied to the tenant, some or all might be charged to you.
Lease Renewal Fee. When your tenant decides to renew their lease with you, your property management company might charge you a lease renewal fee.
Eviction Fee. In the case your tenants need to be evicted, you might be charged an eviction fee to cover some or all of the costs related to evicting the tenant.
Miscellaneous Fees. Other fees your property management company may pocket include:

Returned fees related to maintenance and repairs
Check fees
Rental income for pets
Bill pay fees
Lease violation fees
Income from laundry or vending machines (if applicable)
When assessing how well your Baltimore property management company is doing, it's important to not only look at all the services you receive each month but also all of the fees you're paying for those services.
5. Failure to Provide Services
When you sign on with a property management company, both parties agree which services will be rendered in exchange for management fees.
However, you may find that you aren't actually getting all the services you signed up for. This alone should prompt an immediate switch in property management companies.
Here's a look at some of the things your property manager might be neglecting that may cause you to think about changing property management companies:
Failure to Conduct Inspections
Part of the appeal of hiring a property management company is that they'll ensure your tenants are caring for your investment property as they should. For example, your tenants may be in charge of maintaining the landscaping or major appliances during their lease term.
If your property manager doesn't conduct routine property inspections, there's no way to know if your tenants are following through on their part of the lease agreement. It also sets you up for major repair costs when little maintenance issues go unnoticed and later turn into costly repairs.
Not Providing a Safe Home
As a property owner, it's your legal obligation to provide tenants with a habitable living space that is safe and secure. If your property manager doesn't handle maintenance and repair requests, and puts your tenants in danger, you may find yourself facing a major lawsuit.
It's important your property management company has strict maintenance and repair processes in place to prevent legal trouble. It's also good to stay on top of these issues so your tenants feel like you and your property manager care.
No Monthly Expense Report
When it comes to the financial side of owning a rental property, you can't afford to make a mistake. Thus, it's crucial your property management company take special care to provide you with detailed expense reports each month, as well as an annual financial report. With these, you can assess your profits and losses and get your taxes done right.
Your monthly expense report should include:
All maintenance and repair costs
Management fees
Rent payments
Any other fees incurred or money collected
By receiving these routine financial reports, you can also be sure that your income property is actually continuing to generate a profit for you.
Extended Vacancies
Many Baltimore property management companies guarantee low vacancy rates, yet never follow through with their promises.
The longer your rental property is vacant, the more money you're losing. Not to mention, your vacant property becomes a target for burglary and vandalism.
This is not only costly to deal with, but can damage your property enough that tenants can't occupy the property until fixed. And this means you missing out on more rental income.
A good property management company will have a 30-day approximation when it comes to tenant placement. Anything longer should signal to you it's time to make a switch.
Problem Tenants
Though everyone wishes they could place perfect tenants in their rental properties every single time, the truth is, it's impossible. But, your property management company does play a big role in the type of tenants who are placed in your rental, and problem tenants should never really be an issue.
It's a bad sign if your tenants are consistently late with rent, tend to damage your property, or cause problems for neighbors. If this begins happening on a regular basis, you can bet your property manager isn't screening tenants the right way.
A reliable property management company will have strict tenant screening processes in place to avoid problems tenants as much as possible.
Think about it: You sign a contract with a property management company to take care of your rental properties. And this legal document states you'll receive a certain set of services in exchange for a monthly management fee.
If you find your property management company falling short with the services outlined in the contract, it's time you fire them and hire someone reliable.
6. Not Enough Services
When you originally set out to become a rental property owner, you may have had just one investment property in need of managing. However, you might be noticing as your portfolio grows to include multiple investment properties that you need a full-service property management company who can do more.
If you find yourself more involved than you want to be or needing more help as your business grows, make the switch to a more involved property management company. You want someone who can help you achieve the passive income and financial freedom you seek.
How to Painlessly Switch Baltimore Property Management Companies
Okay, so now that you know you need to switch property management companies, how do you go about doing it as painlessly as possible?
There are several steps you can take to make the switch from one property management company to another an easy one.
Take a look at some of the things you'll need to do in order to change property management companies without disrupting your rental property business.
1. Research Other Baltimore Property Management Companies
It's important you take the time to research other companies before making a final decision. This ensures you don't end up with a mediocre (or just plain bad) property management company again.
To start, use search engines and review sites to get an idea of which property management companies you might be interested in interviewing.
In addition, talk to real estate agents and get their recommendations. Also, ask fellow income property owners who they use, and even ask those living near your investment property which company manages their rental.
2. Interview Potential Property Management Companies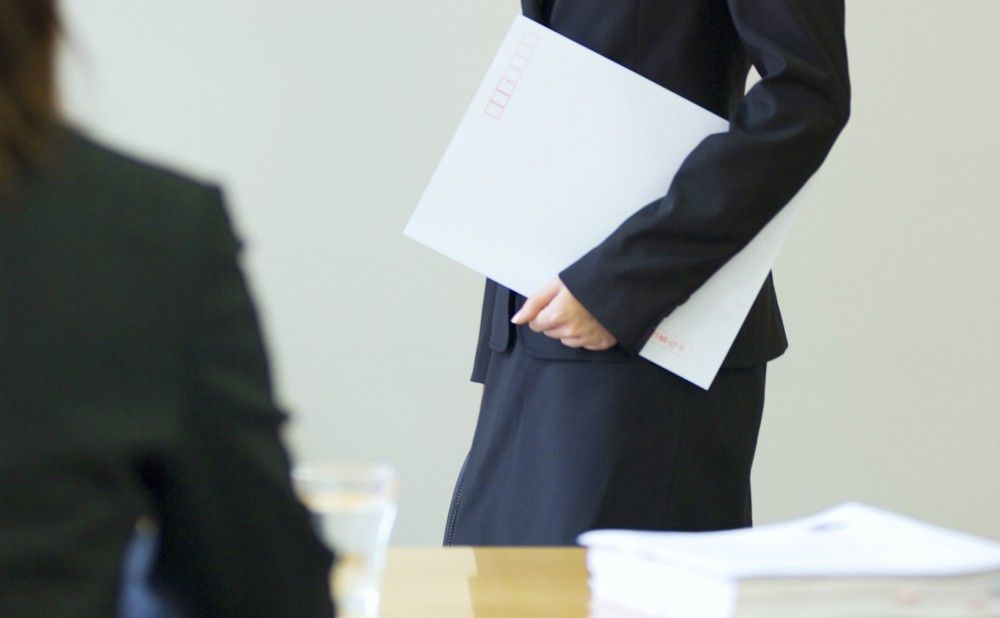 When you have two or more potential property management companies that interest you and you've gathered all the external research about them you can, it's time to set up a one-on-one interview with each. This will allow you to see which is the best fit.
Here are the most important questions to ask every property manager you interview:
What kind of local experience do you have?
It's important to know whether the property manager that'll be caring for your property knows rent rates, demographics, and highlights of the area your rental property is in. Appealing to the people who want to live in the surrounding area is critical to tenant placement.
What services do you offer and what are the property management fees?
You'll want to make sure you receive enough services from the company you hire to make the monthly management fees worth it. Also, you don't want to end up doing all the work yourself.
Here are some of the key services to look for:
Marketing and leasing of the property
Tenant screening and lease drafting
Maintenance and repairs
Rent collection, including late fees and evictions if necessary
Property inspections (move-in, move-out, and seasonal)
Financial reporting and accounting
How do you attract tenants to the property?
Marketing your rental property, as mentioned above, is a key service that all good property management companies should provide.
Your property manager should have access to multiple advertisement channels for attracting potential tenants. They should be able to showcase your vacant property in an appealing way, understand which amenities set your property apart from the competition and be able to point out local dining, shopping, and entertainment hotspots as a way to draw attention to your property.
How long have you been a property manager?
When you pick a property management company to work with, you'll want to know how long they've been in business and what their track record looks like. Aim to work with someone who has been successful at managing rental properties for a long time.
In addition, find out whether the property manager has experience working with your specific type of rental property.
There are several types of rental property out there such as:
Single-family residences
Multi-family homes
Vacation rentals
Commercial properties
And many more
You'll want a property manager that can handle the type of investment property you have.
What is the tenant screening process like?
Placing high-quality tenants in your rental property is the goal, and is the best way to achieve consistent rental income and continued lease renewals.
The right tenant will pay their rent on time every month, care for your property, and make your property manager's life a whole lot easier.
That said, you should make sure your property manager is doing everything possible to place good tenants in your property from the start, so you can avoid problems like property damage, non-payment of rent, and eviction proceedings.
The tenant screening process your property management company conducts should screen for:
Bankruptcies
Criminal history and terrorist activity
Prior evictions
Liens
Creditworthiness
Sex offender registry
Employment and income verifications
Previous landlord references
Completing a thorough background check on every tenant that shows interest in your property will not ensure all bad tenants were weeded out, but it will certainly help.
Do you have any guarantees?
Some Baltimore property management companies offer special guarantees, so be sure you ask.
For instance, HomeWorks Property Management offers a Resident Guarantee,.
which states that if a tenant is evicted within the guaranteed time, we'll place a new tenant in your property for free.
Guarantees like this help ease your mind when it comes to tenant placement and the bad things that probably won't, but still could, happen.
3. Review Your Existing Contract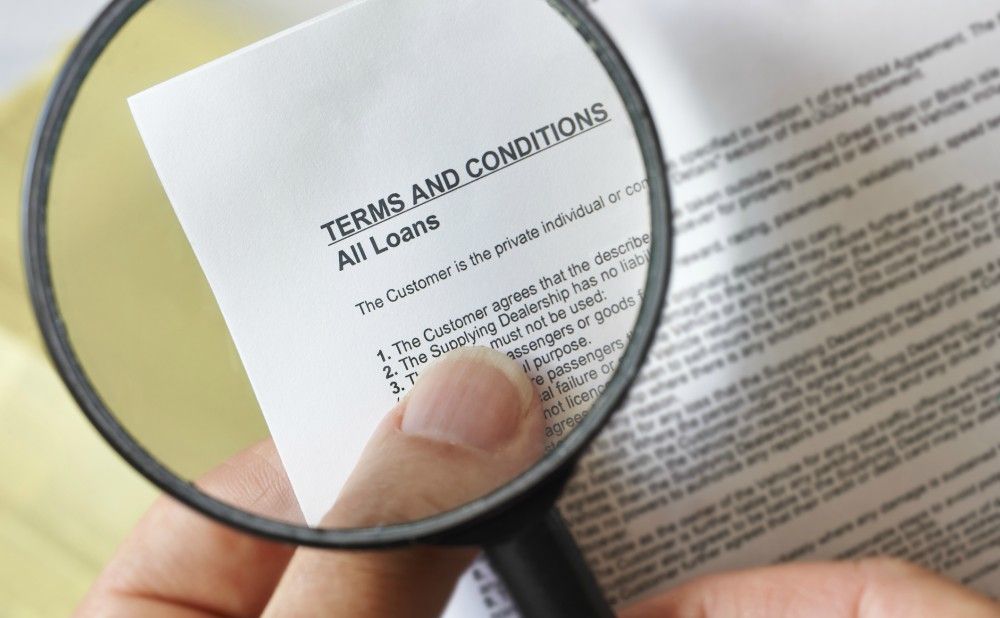 Before you switch property management companies, it's a good idea to review your current contract.
You'll want to consider the following:
If there was a breach in contract that warrants immediate termination
When your current contract ends, and what costs are associated with ending the agreement early
What kind of notice is required to end your current contract
Whether there is an automatic renewal of service, and if there is, how to end it
It's important you know how to properly end your current contract to avoid as many extra costs as possible.
However, sometimes just cutting your losses and terminating the agreement is the best way to go to prevent further damage to your property or your bottom line.
4. Know the Details
It's not enough to just end things with your current property management company and sign up with a new one.
In fact, to make the switch seamless, you have to consider all the details that come with it.
To start, you'll need to find out how your current property manager will handle the sensitive data that is on file regarding you, your investment property, and your tenants, which includes:
Tenant applications and background checks
Financial information about your investment properties
Personal and financial data related to your tenants
Lease agreements, expense reports, and any other official documents
Next, find out the status of any maintenance and repair requests that are in progress or need to be resolved with your properties. You'll want to share this with your new property manager in order to keep your tenants happy.
Also, don't forget to tell any third-party contractors you work with regularly that you are switching.
Lastly, you might want to talk to your new property manager about how your tenants will be informed about the switch.
Find out whether your new property manager will send your tenants a new welcome letter or if you need to. Also, find out how your new property manager will handle any questions or concerns your tenants have about the change.
5. Follow Up on the Switch
After the switch has been made, you need to follow-up with your new property manager to make sure everything went as planned.
This is a good time to find out if there were any problems if your tenants had any issues about the switch, and how these matters were handled.
It's your job to ensure your tenants are receiving top-notch service, regardless of your changing to a new property management company.
Final Thoughts- Switching your Baltimore Property Management Company
Having a strong and reliable property management company for your Baltimore rental property is integral to the success of your business.
So, when you notice your current manager lacking in the following areas know that it's time to seriously consider switching property management companies:
Bookkeeping
Customer service
Tenant satisfaction
Generating you a positive ROI on your investment property
The longer you stay with a poorly performing property manager, the more money you stand to lose.
When you're ready to make the switch to a new and improved Baltimore property management company, contact HomeWorks Property Management today.
We guarantee the best service for you, your tenants, and your property so that you can enjoy the benefits of owning property in Baltimore, without any hassle.