How selecting the wrong property manager in Baltimore almost cost our client his investment- A case study
Working With Another Property Manager in Baltimore had been going okay for our client Until…
the top floor apartment had a water leak. The apartment in was vacant, and a pipe burst during the day when the first-floor residents were not home. When they returned home from work that Friday evening, they found their apartment was flooded. The residents attempted to call the management company, and after several attempts couldn't get through to anyone. So they were forced to leave a message and wait for a callback.  No one called back until Monday mid-afternoon; by then, it was too late; the damage had been done. By the time the water had been removed, the building was a disaster zone.
What happens now?
Our client was notified of the issue on Monday afternoon. After a trip to the property and some investigating with the residents, he decided that he needed to end the contract with that particular management company. Since he was not local and was having a hard time managing the contractors that were supposed to be completing the work on hi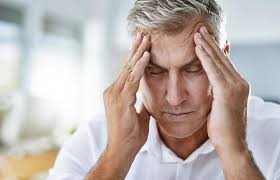 s property. He found HomeWorks and asked us to come out and assess the situation first hand.
Selecting the right Property Manager in Baltimore- The handoff to HomeWorks Property Management
Selecting the right Property Manager in Baltimore for your investment property is a crucial step in your business's success and the performance of your investment. After we assessed the situation, we formulated our rehab strategy that included a complete site evaluation, an RFP(request for proposals) sent out to our vendors' network. After a few weeks of receiving and reviewing bids, we were able to hire and manage reputable contractors who restored the property to its former glory and Baltimore city housing code!  Today this property has a gross monthly income of about $2200 per month.
Do you need help turning your property around?
Schedule a call with us today! The day to day management of your most valuable assets is the difference between a profitable endeavor and a complete nightmare. We can help you turn around your underperforming property! Contact our Baltimore property managers today!