Landlords Guide to Showings
A landlords guide to showings?  You would think that this is easy! It can be if you follow some basic rules! The fact that your Rental is now listed and receiving all kinds of inquiries is good news! The flip side is that you now need to handle those inquires, get showing times scheduled, follow up with prospective residents, confirm showings, and screen applications. Doing all of that in a manner that is compliant with fair housing and fair credit standards is where most people find value in an excellent property management company!
Landlords Guide to Showings: Our top 6 tips and tricks!
Good Customer Service 101: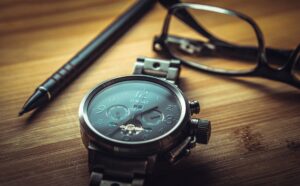 If you've set the rent correctly and set up your listing the proper way, you will get quite a few inquiries from prospective residents. So, you should consider setting up a separate email, and possibly a second phone number(check out Gmail and Google Voice for this). Being a landlord at its core is a customer service business. Remember, you are providing the service of housing. Your resident is paying you for the use of the house and the corresponding services. With that being said, you need to make sure that you start off the relationship right with any prospect. To accomplish this means answering the phone when you receive a call about your property or, at a minimum, having a dedicated voicemail as well as responding to all inquires in a timely fashion, usually a couple of hours max if you cant do it right away.
Pre-screening:
Before you go running to your rental property to do a bunch of showings, you need to make sure that the people you are showing it to are qualified to rent it! You will want to get some general information about the prospects' income, rental history, and when they plan to move in. The key with this is that it is in line with all fair housing laws and that you ask the same questions, in the same way, to all prospective residents. To ensure that you are doing this, you will want to keep guest cards or a list of those you spoke with while scheduling the showings and have a guideline that you follow. 
Scheduling the showings:
You can do these several different ways. However, it is best to remember that customer service mentality we just discussed. That said, you want to be available for a wide variety of dates and times. It would be best if you consider setting up showings in a 20-minute appointment window, one per prospect, during an hour or two blocks of time at least four days a week.
On the day of the showing:
Text or call your prospects at least two hours before the scheduled showing time to reconfirm that they will be there. Get to the property 20-30 minutes before your first appointment and turn on the lights, open the windows shades, and make sure that everything is clean and smells fresh! Ensure you set out your applications and application criteria sheet in a conspicuous place such as the kitchen counter. Remember fair housing laws and regulations when conducting showings and mark off on your prospect sheet those who came to see the property. Taking this extra step will also allow you to follow up afterward and keep your notes up to date.
After the showing:
Follow up with your prospects! Ask for feedback about the property and what they thought and if they plan to apply. Don't take lousy feedback personally. This will be your guide to improving your product offering!
As you can see, this is a lot of work if done correctly. However, it will pay for itself many times over in the form of a great resident who will take care of your property! If all these seem like something you don't have the time for, you should consider checking out a Professional Property Manager!