20 Property Management Tips to Build Real Wealth with Passive Income
20 Property Management Tips to Build Real Wealth with Passive Income; Wouldn't it be great if you could find a way to build wealth with passive income?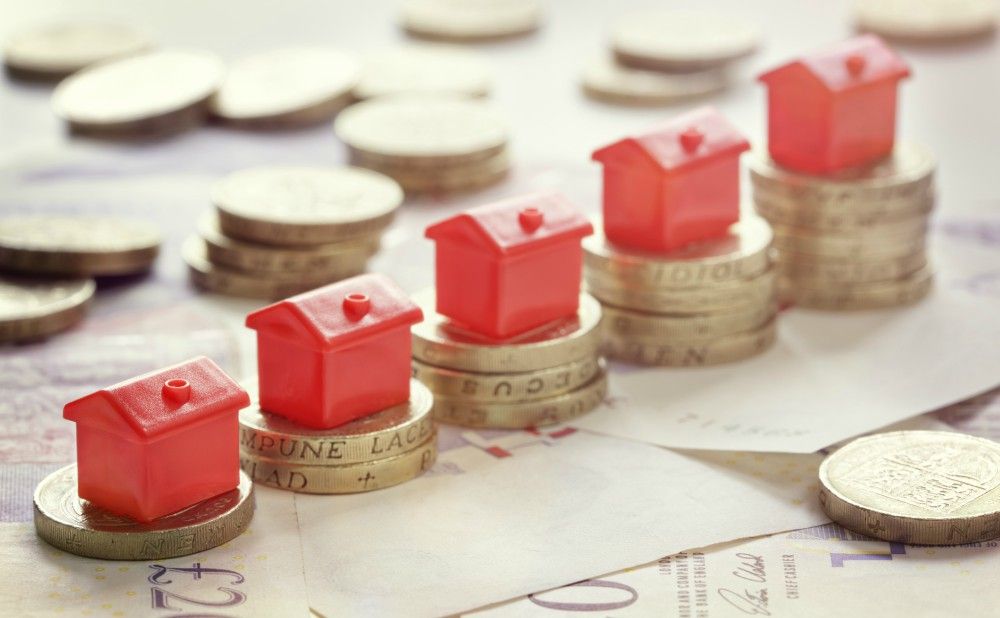 There are many ways you can do this, including capital gains, dividends, royalties, and residual income from a business.
But if you want to earn a sizeable income, without having to do a lot of work, consider investing in rental properties.
If you invest in the right kind of rental property, place the right kind of tenants, and always collect the monthly rent, you'll generate a positive cash flow.
And, if you hire a property management company to help you manage your rental portfolio, your workload will be minimal. Say "hello" to passive income.
However, investing in rental properties is not always easy, especially at first. In fact, many will argue that owning rental property is not a passive way to build wealth.
But with the right property and the right strategy in place, rental properties can be a great way to earn passive income.
Today we're going to share with you 20 of the best property management tips for building real wealth with passive income. With these tips, you can gain the financial independence you've always hoped for.
The Benefits of Owning a Rental Property in Baltimore
No matter how the housing market is doing, people will always be looking to rent.
In fact, since the housing crash of 2008, numbers show that renting is at an all-time high, even 10 years after the crash:
Here are some of the most common reasons many continue to rent, despite wanting to own a home someday:
They can't afford a down payment
The neighborhood they'd like to live in is too expensive, and with median home prices at $213,146 nationwide, this is a problem for many people
Existing debts need to be paid off first
They think they can't qualify for a mortgage loan
The flexibility renting affords them is appealing
It's a seller's market, meaning people are asking for higher purchase prices, are receiving multiple offers for their properties, and are making it hard for many people to buy even though they want to
They don't want to take on the maintenance and repairs
They're waiting to get married or have kids first
They don't feel buying a home is a good investment
Because of these reasons, it's a great time for investors to get into the rental property business.
In fact, statistics show there are currently over 112 million renters in the United States right now, with more than 23 million landlords managing the rentals they live in. Plus, it is estimated that every day 2,654 new renters are introduced to the market.
So, now is a great time to invest in a rental property.
20 Property Management Tips for Building Wealth through Real Estate
1. Create a Financial Plan before Investing in a Baltimore Rental Property
If you want to maximize your profits and generate passive income with your real estate investments, it's important to crunch the numbers before making a final purchase decision on a rental property.
Let's look at the most important financial factors to consider before making a final purchasing decision:
Your Budget
It's important to understand the state of your finances before you start looking into investment properties.
This includes knowing how much you can afford to put down on a rental property (the typical down payment is 20% or more), how much mortgage you can afford even if you don't have tenants paying you rent each month, and how much in savings you'll be able to allocate to the property's maintenance and repairs.
Mortgage Rates
Investing in a rental property is not all about the property's purchase price. It's just as important that you secure a low mortgage rate if you want to be able to cover the mortgage in the case of vacancies, as well as rake in a profit when you're leasing the property.
If you want to get the best mortgage rate possible, and save tens of thousands of dollars over the course of your loan, do some of the following:
Get quotes directly from bank websites and compare your options
Make sure you have the best credit score possible
Consider a shorter loan term, such as 5, 10, or even 15 years
Use a mortgage tool, such as Mortgage Calculator, to estimate what you're monthly payments will be with different rates
Talk to a mortgage broker and have them run comparisons for you
Whatever you do, make sure to shop around before settling on a set of loan terms. It can make all the difference in the world when it comes to your gains as a rental property owner.
Rent Rates
As you start to look at the types of rental properties you might want to invest in, it's a good idea to research the potential rent rates you can ask for. Being able to cover the mortgage is key. Things such as competition, location, and property amenities will all affect how much you can ask for in rent.
And remember, just because you think you can ask for a certain rate, doesn't mean tenants will be willing to pay it. This is where getting help from a Baltimore property management company can help. Not only will they be able to help you set a reasonable rent rate tenants will want to pay, they'll be able to help you maximize your profits as well.
Additional Property Costs
It's easy to forget how much money goes into a rental property, even if you have steady tenants leasing from you. Make sure to look into additional fees such as homeowners insurance fees, property taxes, and maintenance, repair, and renovation costs that will come out of your pocket.
2. Consult a Real Estate Professional
Starting out in the rental property business can be challenging if you've never invested in property before. In fact, even people looking to buy homes to live in are having a tough time thanks to higher purchase prices and inventory shortages.
That's why consulting with a real estate professional you trust can make a world of difference in where you buy and how much you'll pay for a rental property.
Here are some tips for getting the most out of your real estate professional:
Use a real estate agent that is familiar with rental properties, the location you're interested in, and working with investors
Look for real estate professionals on social media platforms (such as Facebook), within your own circle of friends and family, and on reliable websites such as the BiggerPockets forum or Realtor.com
Join an investor Meetup group to meet with investors that have experience, get recommendations, and learn strategies for becoming a successful landlord
Find someone who has knowledge about rental rates in the area you're looking to purchase
Lastly, you can always contact a local property management company such as HomeWorks Property Management to find out which areas tenants are looking to rent in, how much the going rent rates are, and how they can help you manage your investment property (and generate you passive income) after the purchase process is completed.
3. Focus on Finding the Most Profitable Location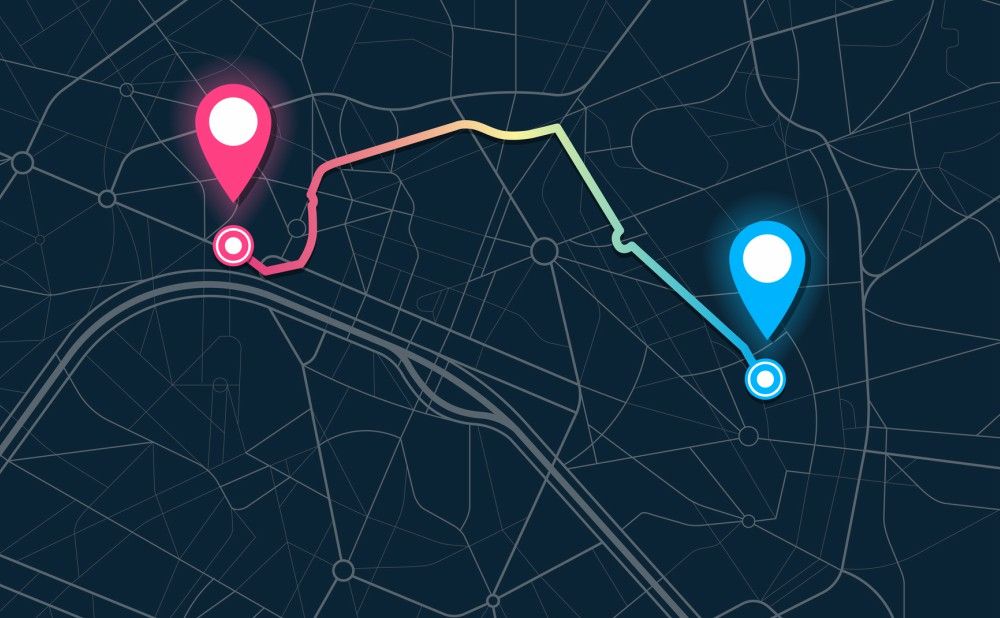 Choosing the right location for your rental is crucial in determining how much you can collect each month in rent from your tenants.
The following all play a part in how much tenants would be willing to pay for your rental property:
Local demand
Proximity to and quality of:

Schools
Parks
Dining
Shopping
Entertainment hotspots

Local crime rates
Local infrastructure (currently and any planned projects)
And more
By methodically researching each area you're considering, you can be confident your investment property will yield the right profits for you.
4. Perform a Property Comparison
Knowing how your property compares to others is key to setting the right rent rate, nabbing the right tenants, and generating a steady stream of rental income.
Here are some of the most important factors to include in your comparison:
Age of the property
Size of house and individual rooms (remember 73% of people look to unit size when deciding whether to rent)
Amenities, including how luxurious they are, their age, and level of maintenance
Finishes throughout the house including the kitchen countertops and flooring types
Included services like landscaping, utilities, pool servicing, cleaning services, and more (which your local property management company can include in the rent rate)
5. Don't Get Emotionally Attached to Any Properties
Getting attached to your rental property, both during the purchase process and after you place tenants in it, can get in the way of your success.
Falling in love with the "perfect" property, and buying it even though it goes against the budget you've set for yourself, sets you up for financial problems in the future. In fact, you might overvalue the property, hoping to command a higher rent rate than is reasonable, and end up overpaying.
Or, you might experience heartache when a deal falls through, making it harder to move forward and find another suitable property.
In addition, you may become emotional during the time your tenants are leasing from you. For instance, damage to the property may cause you extra stress because you are so attached to the property.
You might also overstep your boundaries as a landlord and become too involved in what your tenants are doing while in your property. This is unhealthy for you, bad for the landlord-tenant relationship, and borderlines on being illegal, depending on how much you bother your tenants.
To avoid this emotional attachment to your investment property, consider the following:
View each rental property as a business deal meant to make you passive income
Have someone other than yourself inspect the property before you purchase it to make sure it's ideal for your needs
Take a few days to think through a purchase before finalizing it to make sure you weren't just in the moment when you saw, and fell in love, with the property
Don't rush anything during the purchase process to avoid costly mistakes such as overpaying, not being in an ideal location, or having more maintenance and repair issues than you originally thought existed
Allow your tenants to live peacefully in your property, only inspecting it when necessary
Try not to worry too much about damage – that's what security deposits are for
Buying a rental property can be an emotional time.
This is a huge financial undertaking and has the ability to drastically affect your life, especially if you can get premium rent for it. However, becoming too emotionally attached makes buying, and later managing the property, difficult.
6. Invest in Multi-Family Units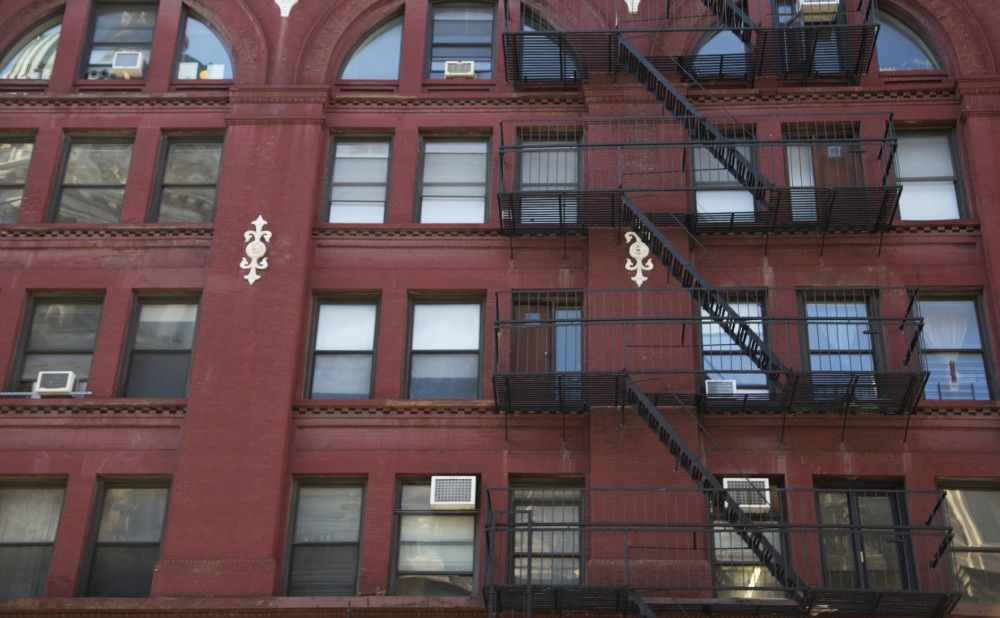 One of the best ways to generate passive income is to invest in multi-family real estate.
This type of property:
Can be more cost effective than investing in single-family homes
Allows you to command higher rent rates
Makes you eligible for special tax considerations, which may save you some cash
However, one of the most important reasons you should consider investing in multi-family units is because of economies of scale – you can reap more benefits with less work, which is at the core of passive income.
All inspections occur in one convenient location, you can live in one of your units (which makes collecting rent and dealing with complaints easier), and you don't have to finalize multiple transactions to start renting out to multiple tenants, since there is only one closing.
7. Avoid Fixer-Uppers
If you're looking to build wealth with passive income, investing in a fixer-upper is likely not for you.
When you invest in a fixer-upper, you have to be willing to:
Take on new projects
Invest a lot of money upfront
Be handy or willing to hire professional contractors
Be flexible because changes will happen, problems will ensue, and you'll have to be a team player
Investing in real estate is hard enough without throwing in a property that needs a lot of TLC.
Although it's a good option for some, if you're looking to create passive income, buying a property that's ready to rent will be your best bet.
8. Know Your Property
It's important you know your income property in detail.
This means understanding all of the systems that make up your home, including their brand names, how they work, how to maintain them, how old they are, and more.
The last thing you want to deal with is an HVAC system that fails while a tenant is living in it – especially if it fails because you didn't have it serviced properly.
If you're using a top property management company in Baltimore, make sure to let them know what you learn about your property. This way if your tenant ends up with a maintenance or repair request, they know exactly what they're dealing with, how to handle it, and can respond quickly.
This added touch of customer service makes you appear more professional, prepared, and caring in the eyes of your tenant. It also reduces your tenant's stress when it comes to maintenance issues, and can help boost tenant retention rates.
9. Know How to Market Your Property
In order to get tenants interested in your vacant property, you need to get the word out that it's available to rent.
To start, make sure you utilize multiple marketing channels so you reach the widest tenant pool possible, including:
MLS
Craigslist
Newspaper ads
Flyers
Social media
And other property listings
Next, concentrate on your property's ad to make sure it's suitable for increasing demand for your property:
Add compelling copy that highlights your property's best features, focusing on those that mean the most to renters
Take crisp, clear photos of your property, from multiple angles, and in the best lighting to draw interest from potential tenants
Don't forget to include your contact information and that of your property management company
Marketing your property in the right way will help secure high-quality tenants who are excited to live in your rental, pay their monthly rent, and take care of your property as though it's their own.
Property Management Tip number 10 can make or break your investment!
10. Always Screen Every Single Tenant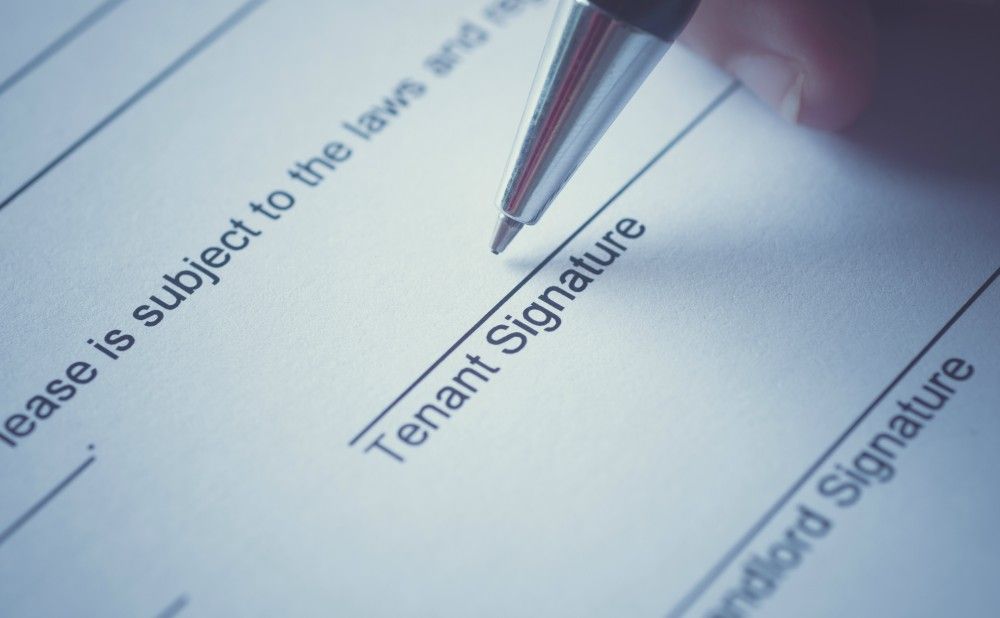 Did you know 85% of landlords worry the most about non-paying tenants when it comes to their rental properties?
Tenant screening is one of the most proactive ways to protect your investment property and guarantee you generate passive income each month.
You'll want to include the following when screening tenants:
Credit checks
Background checks
Income verifications
References
While this may seem like a lot to do for each prospective tenant, the benefits are well worth it.
If, however, you do not have the time or resources to screen your prospective tenants thoroughly, hire a Baltimore property management company to complete this process for you.
11. Research Rent Rates- Pro Property Management Tip
Once you're ready to place a tenant in your investment property, it's time to think about the rent rate.
If you go too high you'll never place a tenant; go too low and you might end up losing money on the investment property.
For local rental properties, our Baltimore property management company will work with you to set a strategic rent rate that'll yield a positive cash flow, but encourage your tenants to stay long-term.
We know how much similar properties are going for, how to get potential tenants interested, and can even offer recommendations to boost your property's curb appeal so you generate the highest revenue on the block.
12. Draft Lease Agreements Like a Pro
Solid lease agreements are the crux of any successful rental property business.
However, knowing how to draft a lease can be tough if you don't have a professional property management company by your side.
If you manage your rentals on your own, consider these lease drafting tips:
Hire an attorney to help you with legal aspects
Make sure you have multiple copies of your signed lease agreements
Use a lease template if you must, but make changes to address specifics
Always go through every lease agreement in detail with your tenants prior to move-in
Address all lease changes as they occur throughout the term
Be very clear about each lease provision so tenants know exactly what to expect
Lease drafting can be very technical and involve a lot of legalese. If you're looking to start earning passive income quickly while protecting your investment business from potential legal issues, we highly recommend contacting a professional property manager.
13. Learn the Law
There are numerous federal, state, and local laws you must abide by when renting out an investment property.
They are designed to protect both landlords and tenants, as well as outline the rights and responsibilities of both parties.
If you want to continue collecting your passive income each month, it's critical you don't violate any of the important landlord-tenant laws, some of which include:
You cannot discriminate during the tenant screening and placement process
You must always provide a safe living environment for tenants
Repairs must always be addressed
Always follow your state and local laws regarding security deposits
Make sure to provide proper notice
Always follow the proper eviction process
Never allow illegal activities to occur in, on, or around your property
Understanding the laws as they relate to rentals is challenging for most people. However, most professional property management companies in Baltimore, MD will walk you through everything you need to ensure your income property business is protected.
14. Provide a Welcome Packet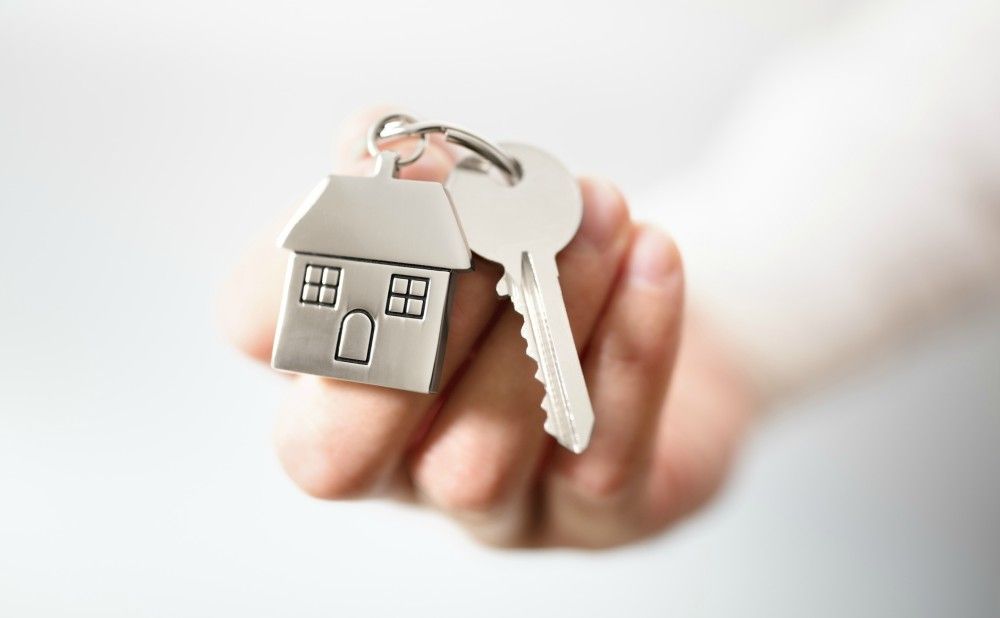 Giving your tenants clear instructions about your expectations sets a professional and caring tone from the very beginning.
It also lets your tenants know exactly what they're responsible for while leasing your property, as well as what you'll be in charge of.
If you decide to give your tenants a welcome package on the day of move-in, consider including some of the following items:
Contact information, including phone numbers for yourself, your property manager, and those in charge of maintenance and repairs
A map of the local area
Essentials such as toiletries, food and drinks, or cleaning supplies
Gift cards to local restaurants
A handwritten welcome letter
A book of coupons for dining, shopping, or entertainment hotspots
Property information including contact information to local utility companies and nearby schools
Instructions for handling and maintaining the property's major appliances
Giving your tenants this information from the start lets them know you care, which can help with tenant satisfaction and lead to lease renewals. And, it also helps tenants troubleshoot their issues, which can reduce maintenance and repair requests.
15. Take Maintenance and Repairs Seriously-Pro Property Management Tip
One of the biggest complaints tenants have when it comes to leasing a home is maintenance issues.
More specifically, tenants feel landlords don't provide timely responses to maintenance requests.
This leads to a lot of frustration and can make tenants not want to renew their lease, all of which affects your passive income.
Replacing tenants each year is a lot of work and cuts into your bottom line.
There's a lot that goes into providing satisfactory customer service when it comes to maintenance and repairs, but these helpful tips will guide you in the right direction:
Give your tenants contact information so they know who to contact for different types of maintenance issues
Explain to tenants how to place maintenance and repair requests
Have a 24/7 emergency hotline available
Build strong relationships with local vendors and contractors to perform repairs and updates
Take before and after pictures of the issue to avoid disputes
Include a lease provision outlining the maintenance and repair process
16. Conduct Routine Inspections
If you want to make sure your property is being well cared for by your tenants, you'll need to perform routine inspections.
This not only gives you a chance to check up on your property,it also provides your tenants an opportunity to mention minor maintenance issues before they become major issues.
17. Be a Communicator
If you want to run a successful rental property business, you'll need to hone your communication skills.
When it comes to communicating with your tenant, consider the following:
Be aware of your body language when talking to tenants in person
Stay objective, even in a heated dispute
Always be respectful and professional
Have multiple channels of communication available – text, email, phone calls, online portals
Always respond as quickly as possible
If you use a leading property management company in Baltimore, you'll need to make sure the lines of communication with them are open with them as well.
Since your property manager is the one who will directly communicate with your tenants, it's important they can get in touch with you when they need your approval for things such as maintenance and repairs.
18. Be Prepared to Reinvest in Your Property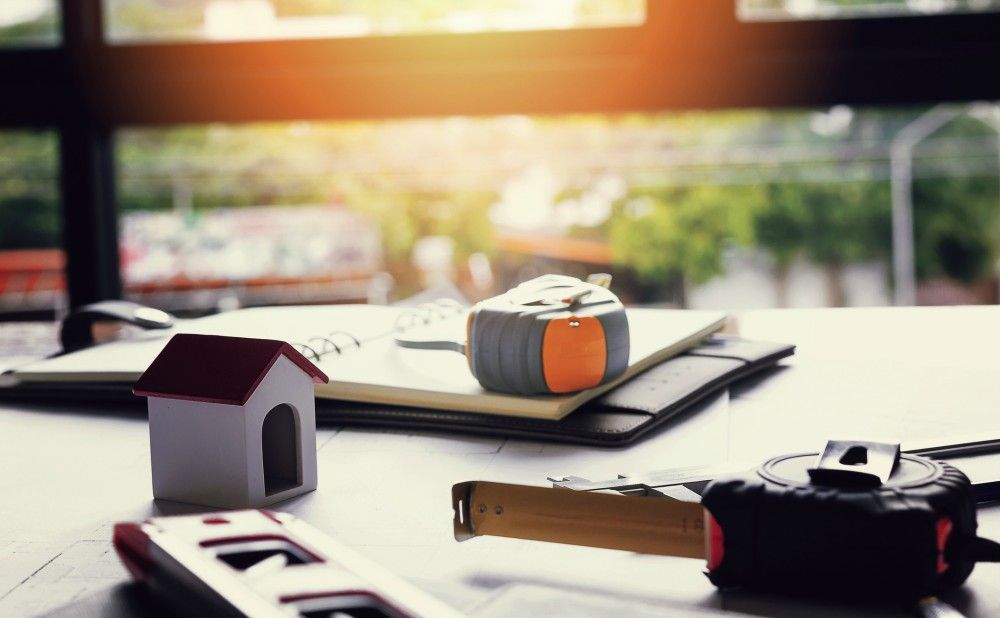 All rental properties need regular maintenance.
And, depending on how your tenants treat your property and the age of the property and its systems (such as plumbing, HVAC, and electrical systems), your property might need more maintenance than you expect.
Plan to invest some money into your property at all stages of the leasing process – before you place tenants, while tenants are leasing from you, and after your tenants leave. This way, your property stays in tip-top shape and any issues that pop up are minor and can be taken care of right away – before becoming major issues.
Keep in mind while you're reinvesting in your rental property that updated systems, such as Energy Star appliances, can help you command higher rent rates which will add to your passive income.
19. Encourage Lease Renewals- Pro Property Management Tip
The key to generating passive income is to have long-term tenants.
This saves you time and money from tasks like marketing your property, screening tenants regularly, and dealing with a vacant property.
Instead, having tenants who renew their lease helps you keep a steady flow of income for your property and a predictable tenant-landlord relationship.
As a top-rated property management company in Baltimore, MD, here are some of the techniques we've found to be effective in encouraging lease renewals:
Don't raise the rent each lease term
Offer a lease renewal discount
Provide complimentary upgrades to the property
Make the lease renewal process easy to understand
Get regular feedback from tenants during their lease term
If you can get your tenants to renew their lease agreements, your out-of-pocket expenses will decrease and your passive income will increase because there's less work to be done!
Last but not least Property Management Tip number 20
20. Hire a Property Management Company
Hiring a top rated property management company is the best way to begin building wealth with passive income.
Here's why.
Benefits of Hiring a Property Management Company in Baltimore
Save time, money, and headaches while building your portfolio
Gain access to easy and proven systems to help with things like tenant screening, rent collection, and eviction proceedings
Invest in multiple properties without increasing your workload and negatively affecting your passive income stream
Maintenance and repairs are handled by the property manager
Receive lower costs in maintenance, repairs, and other services
Receive rent on time, deposited right into your bank account
Have someone else review all financials for you
Lastly, you'll have more free time to continue working full time if you want, pursue other interests or hobbies, travel around the world, or spend time with family, all while generating passive income.
Final Thoughts
Real estate can be a great way to build real wealth with passive income – and investment properties can be a great way to make that happen.
However, building a successful rental property business can be challenging if you aren't sure what to do, or don't have the time or desire to handle the day-to-day responsibilities of being a landlord.
If you currently manage your own rental property or are interested in getting into the real estate business and generating passive income with rentals, contact HomeWorks Property Management today.
Our knowledgeable and experienced property managers are ready to help you build a successful rental property business that generates passive income in no time.